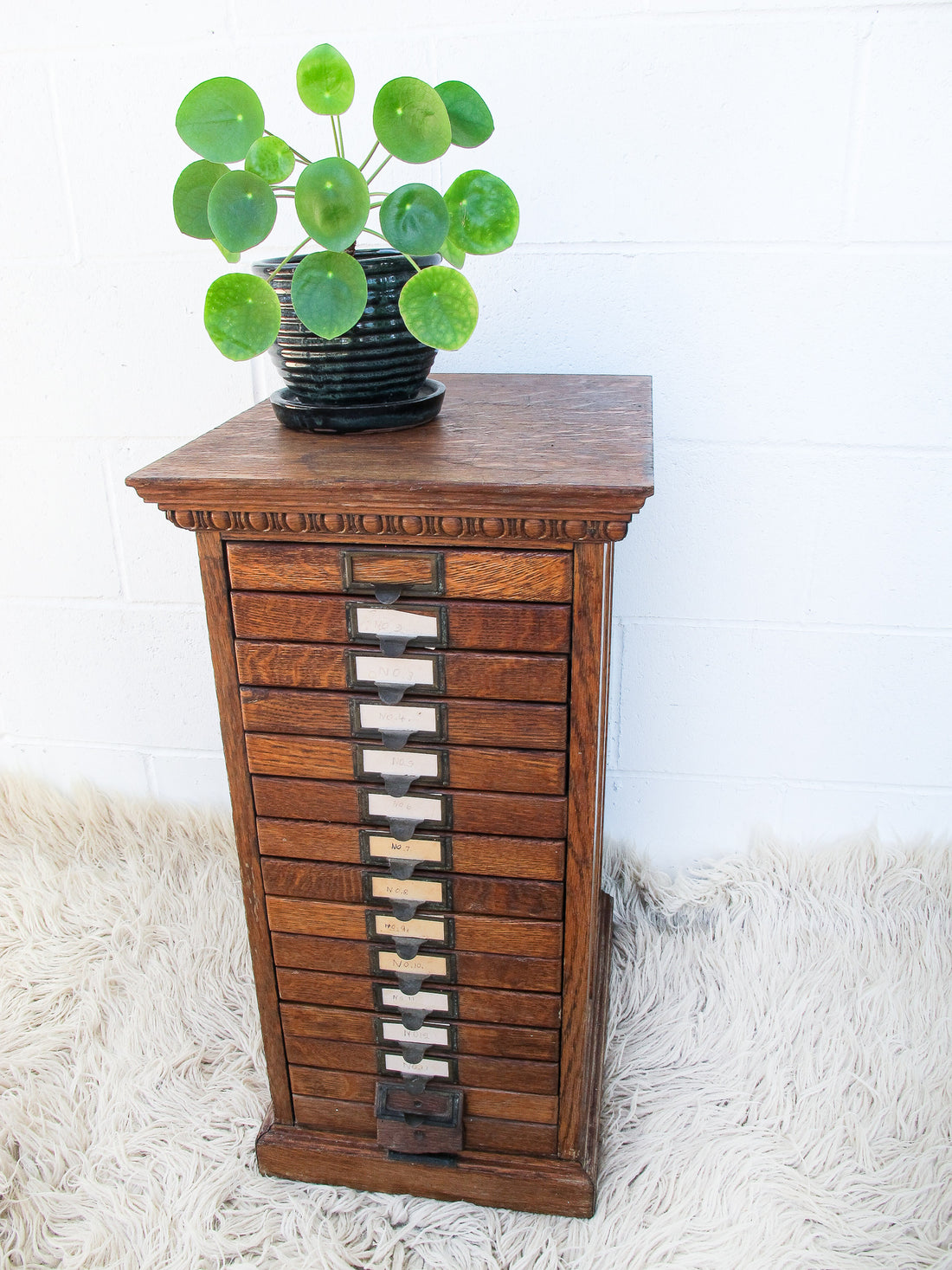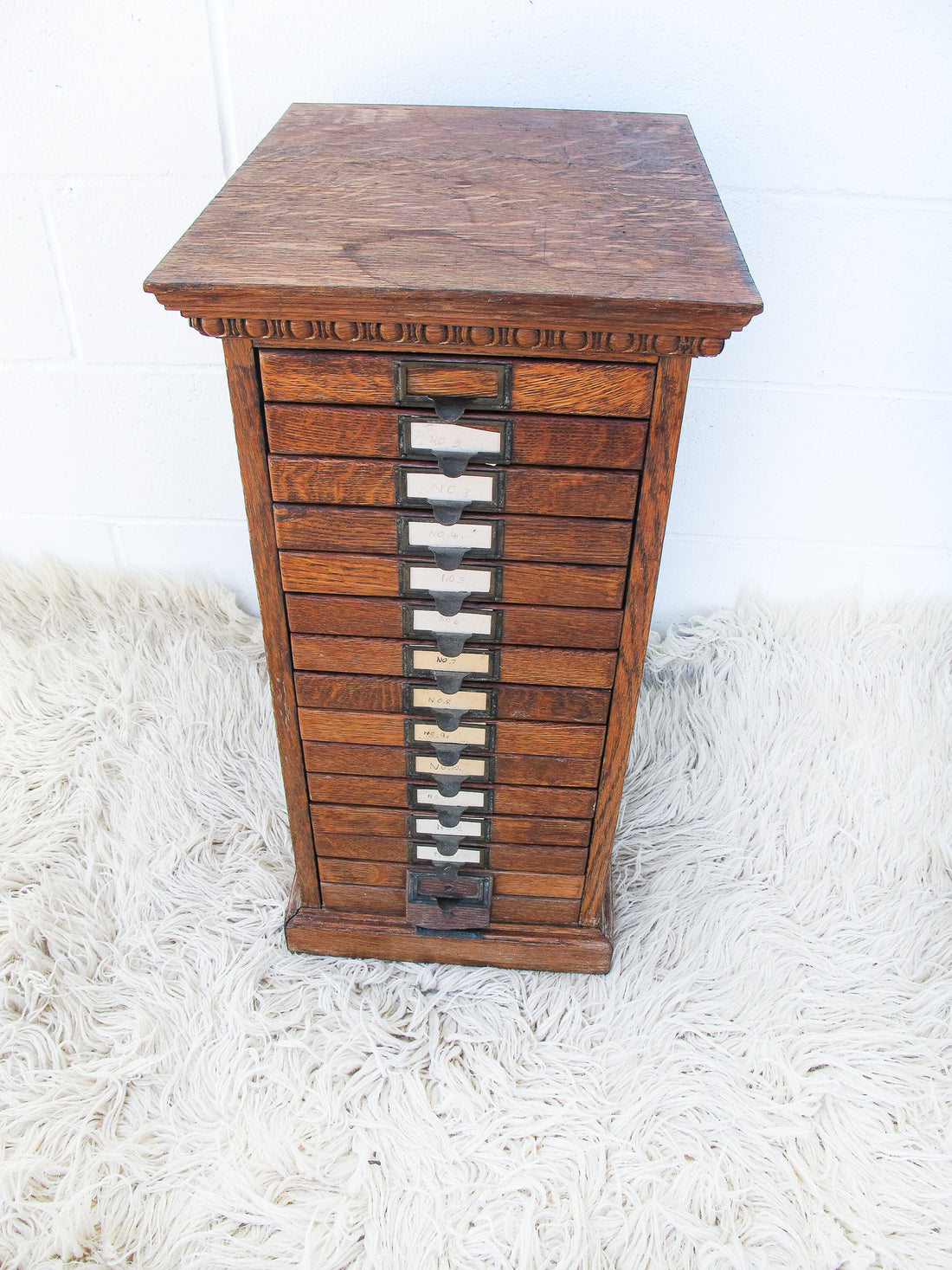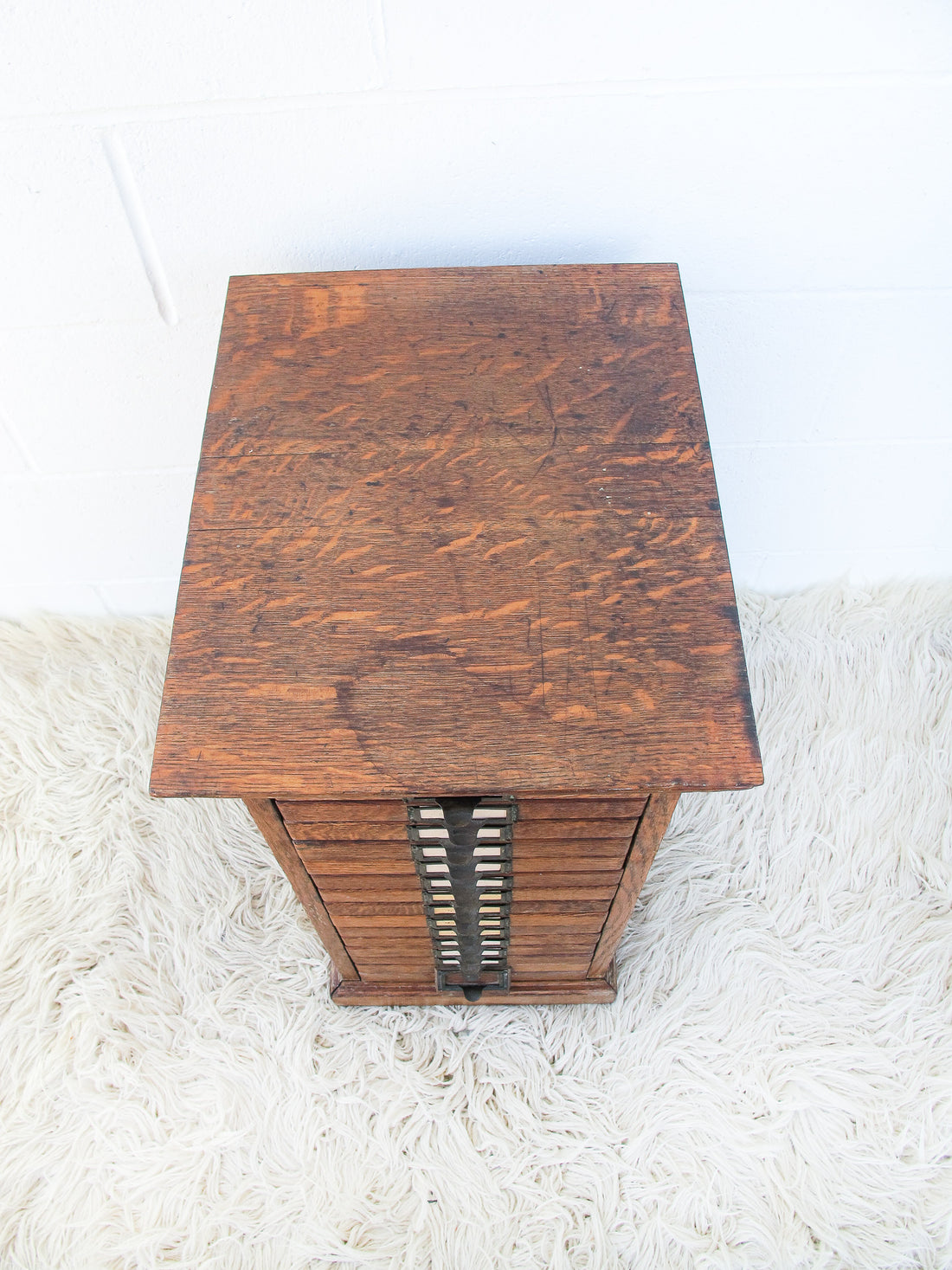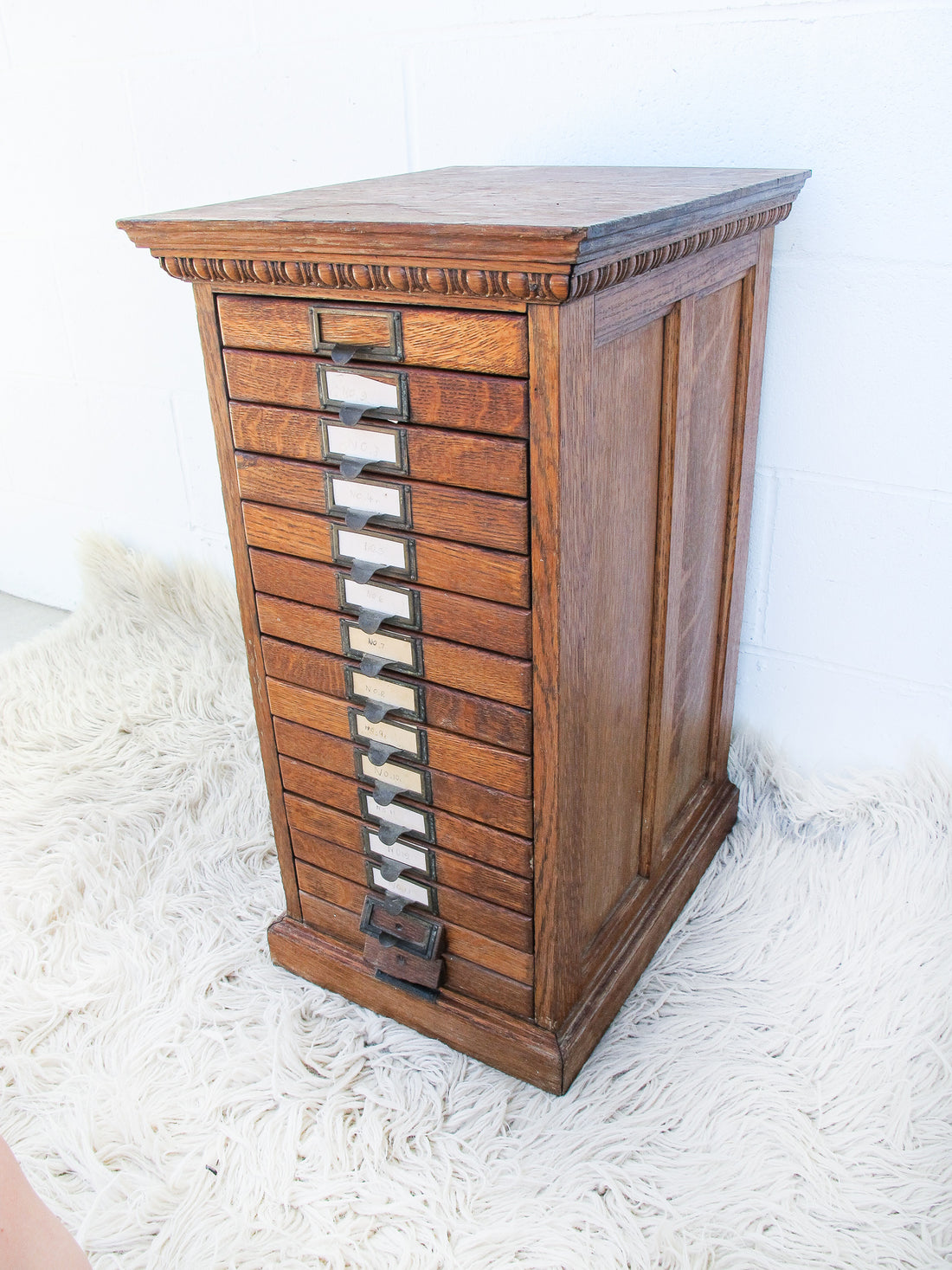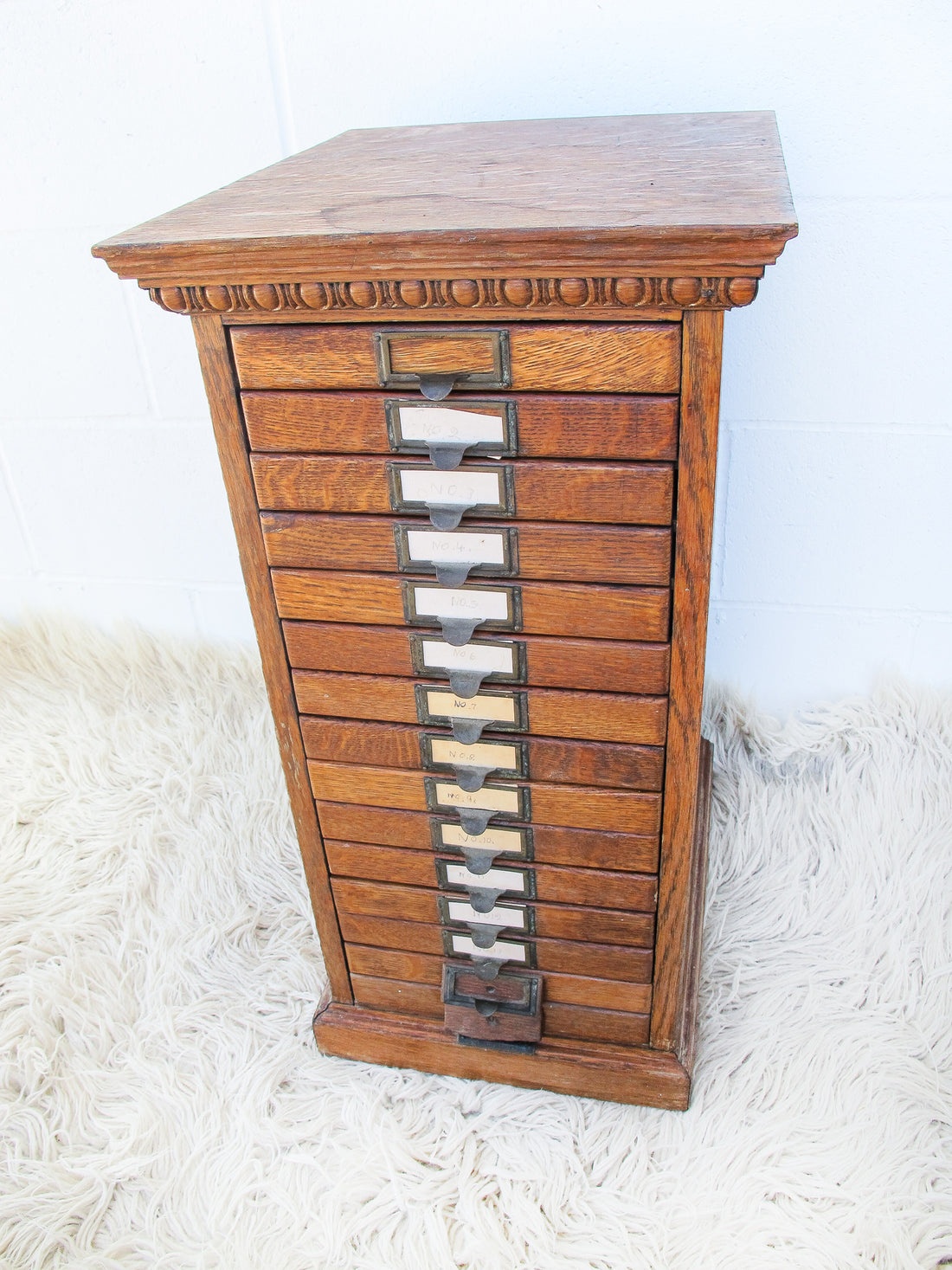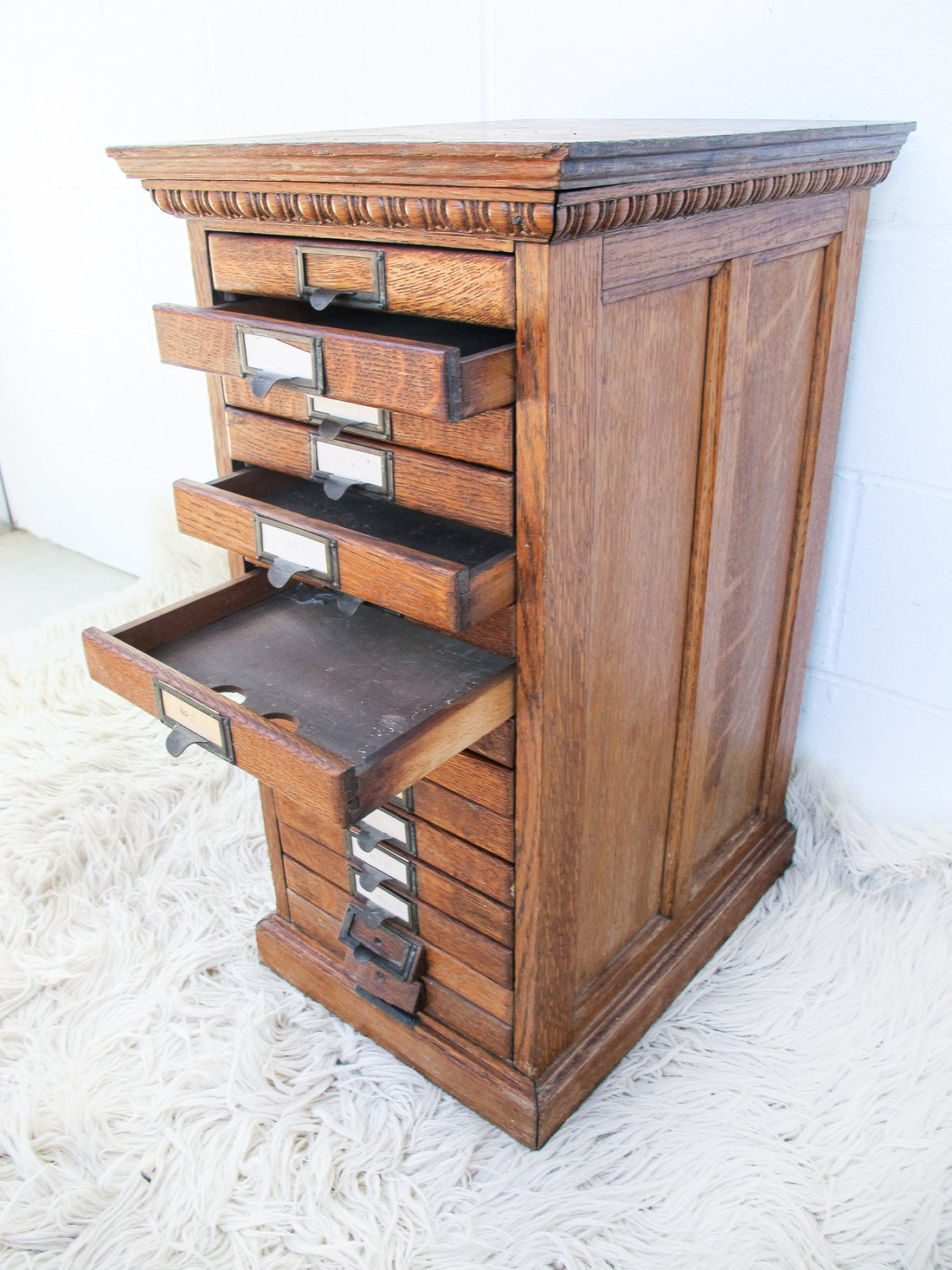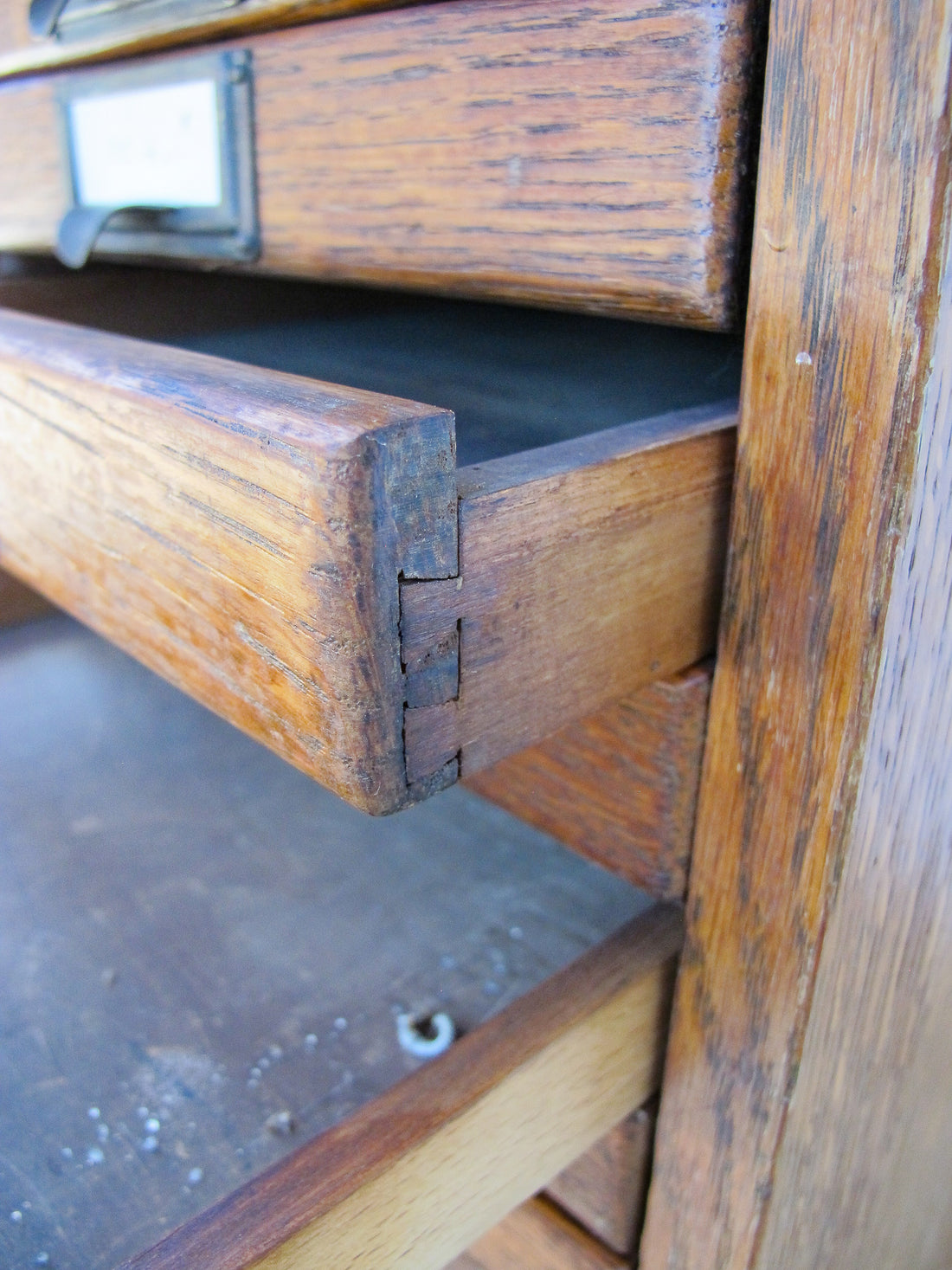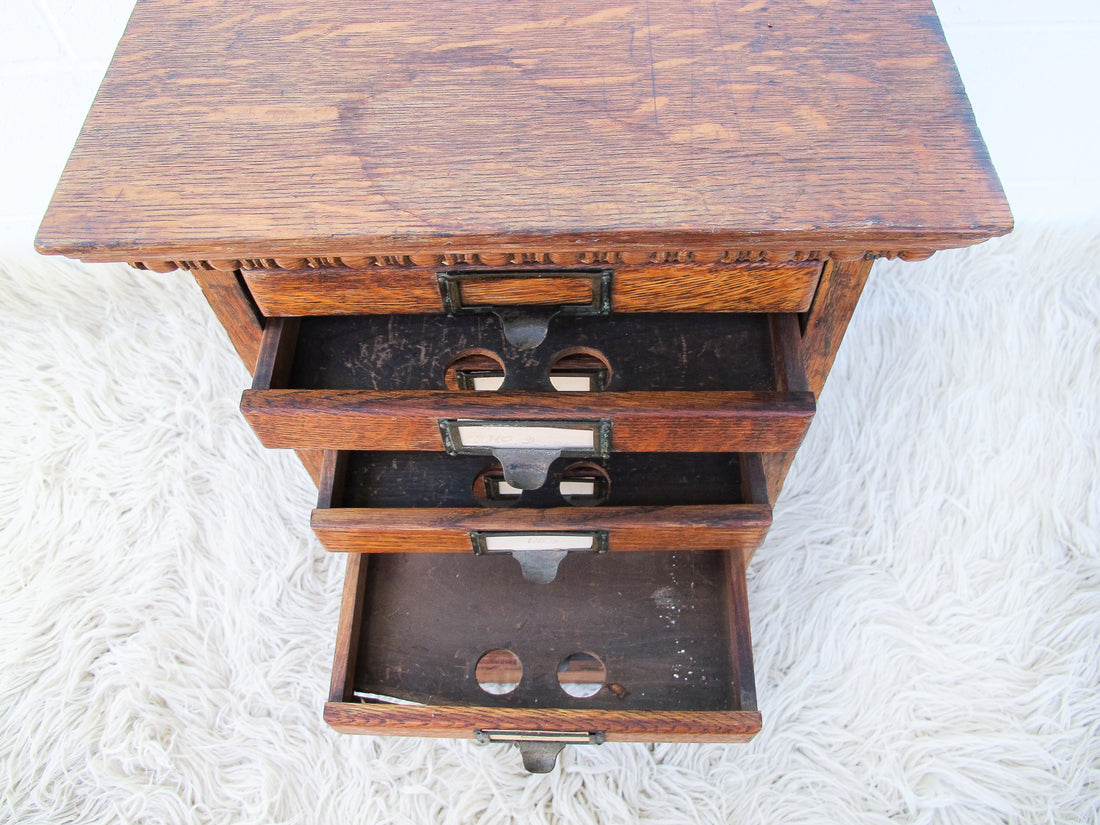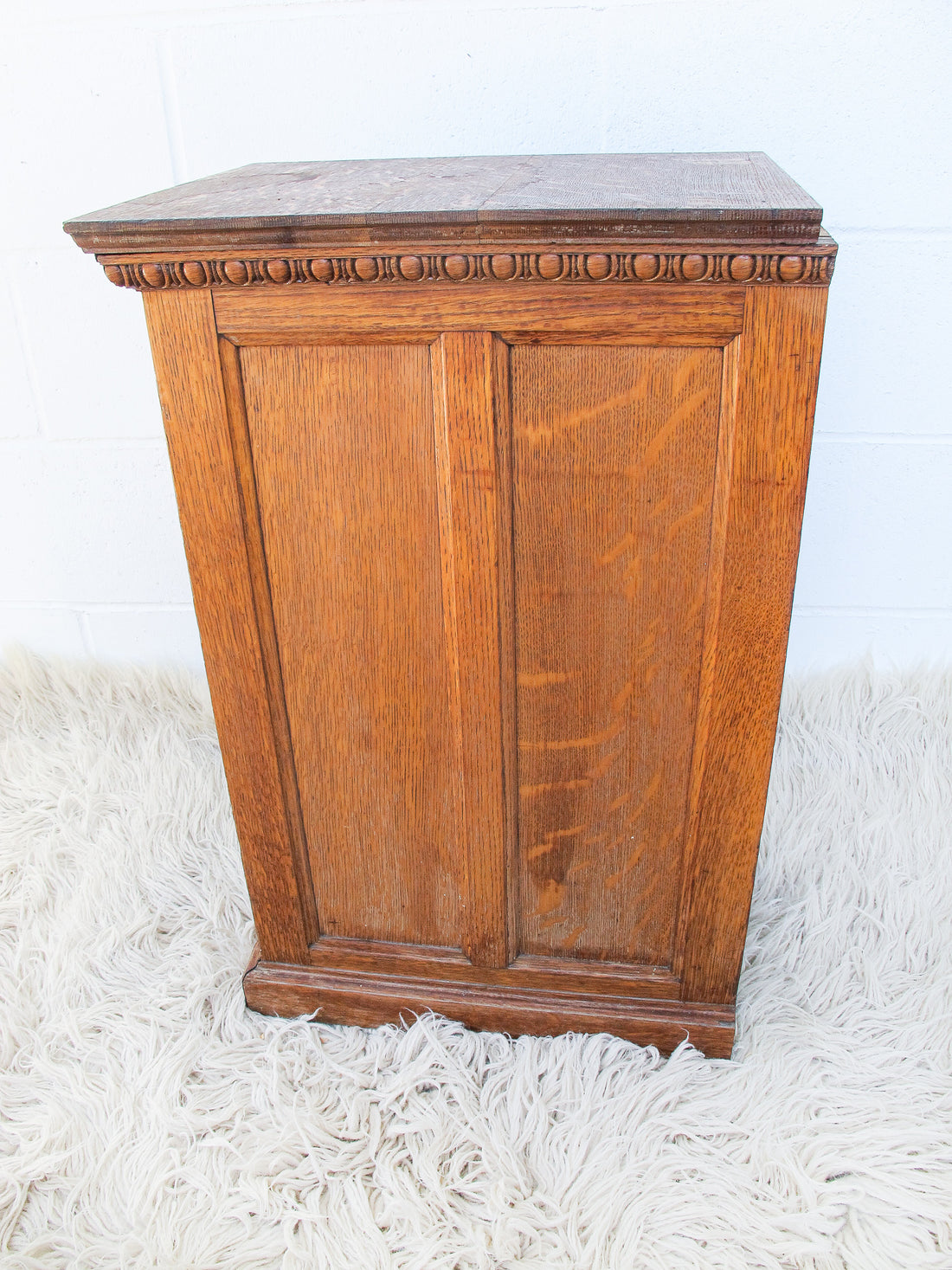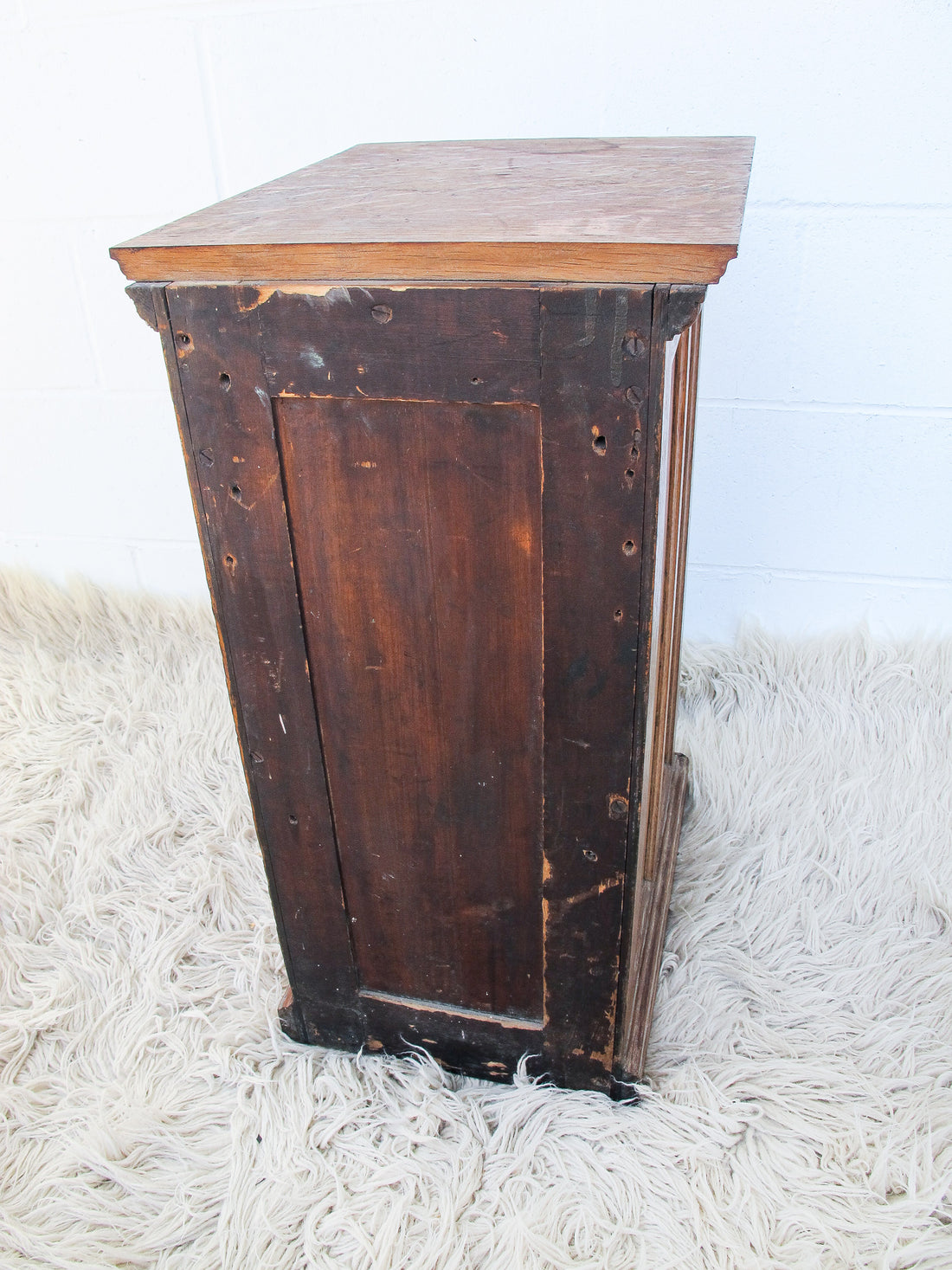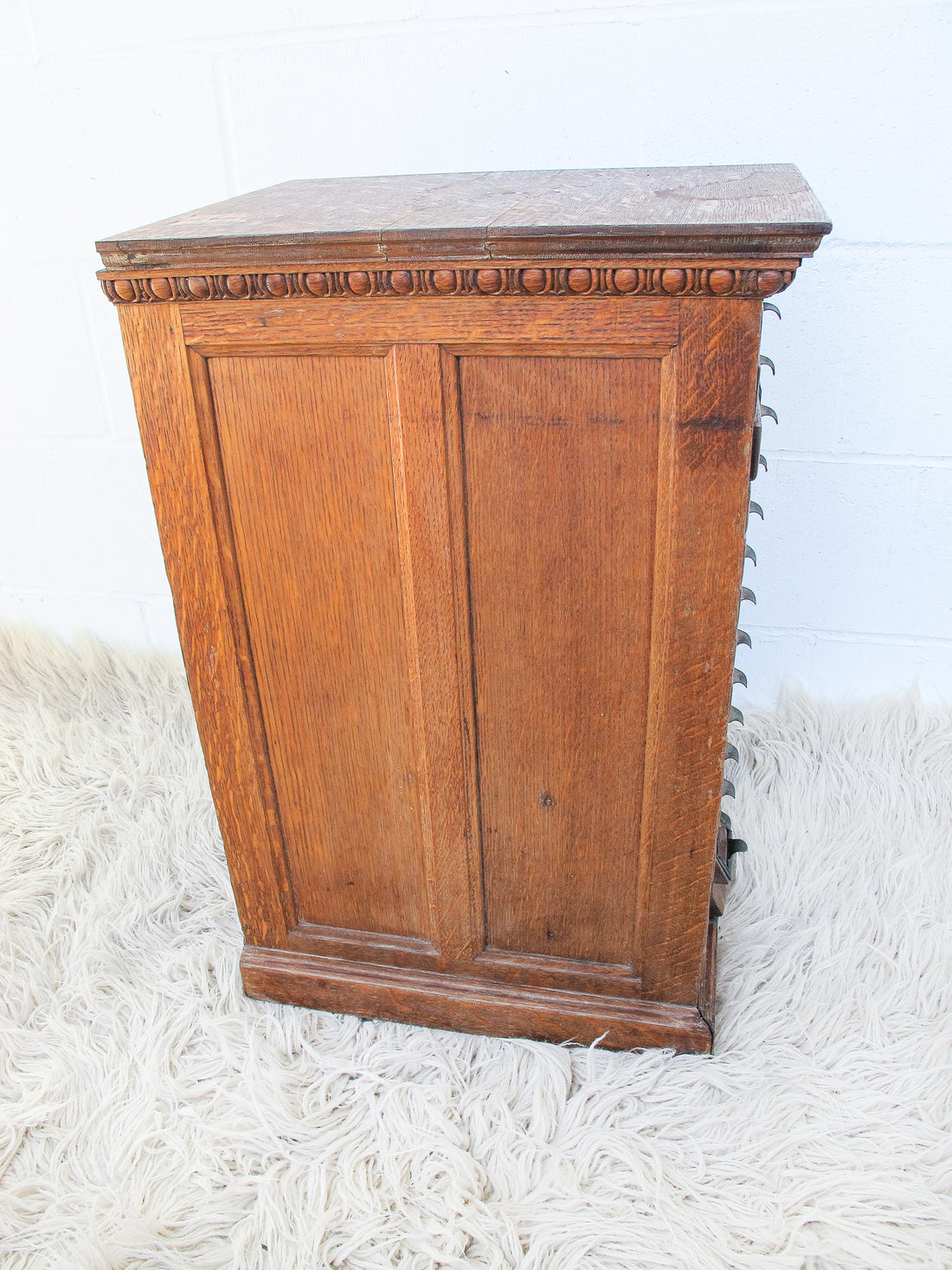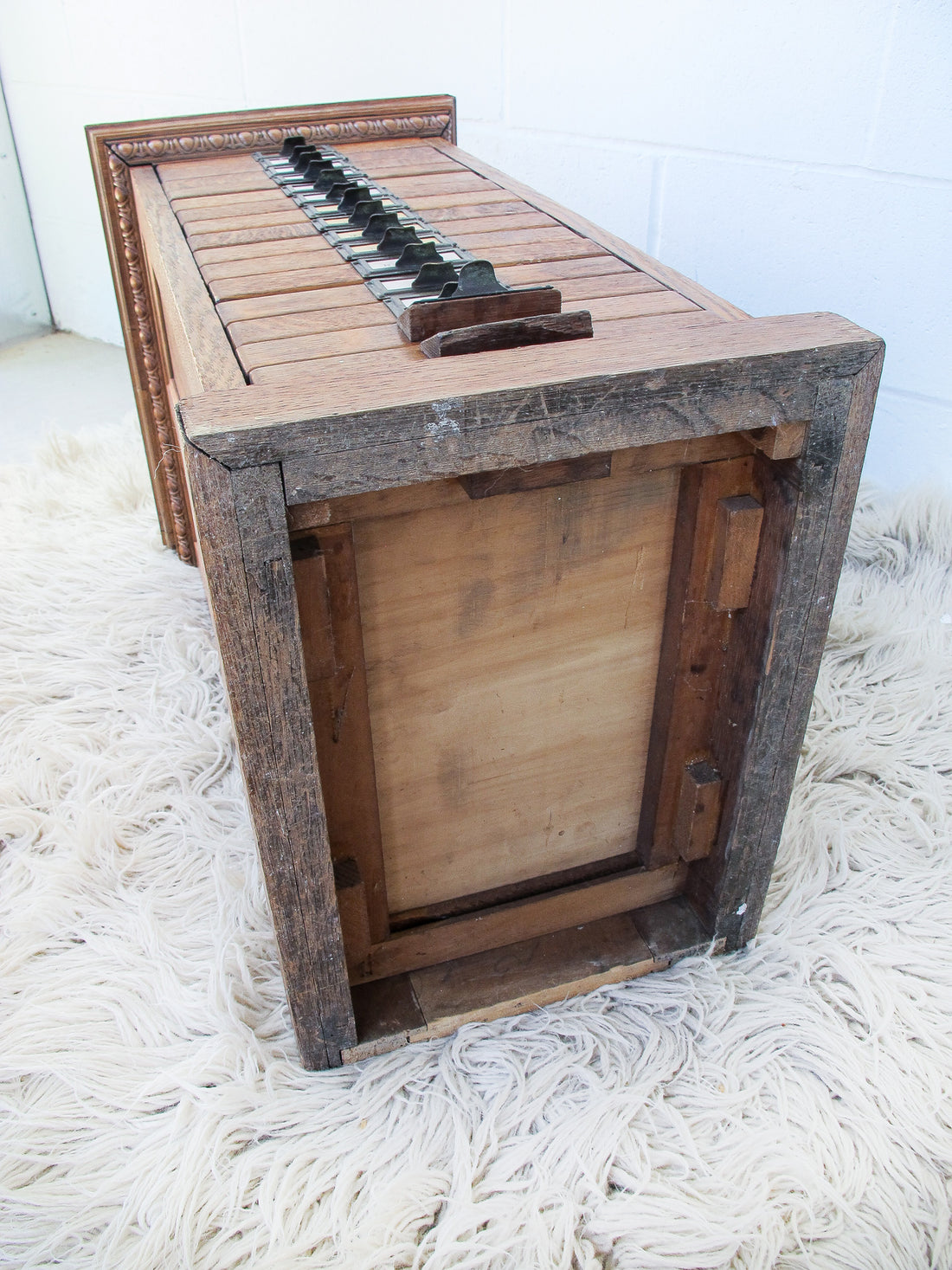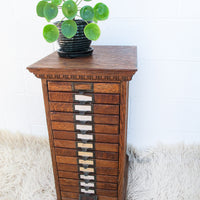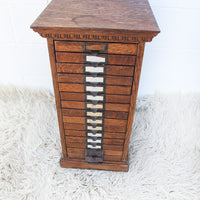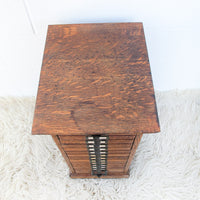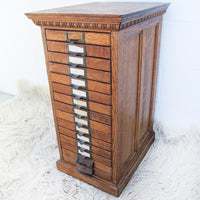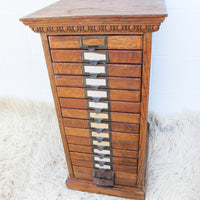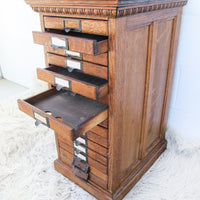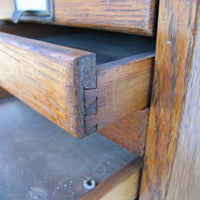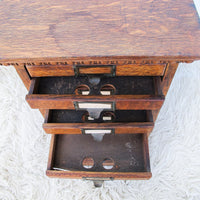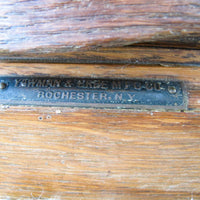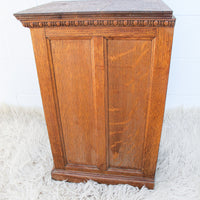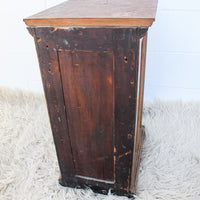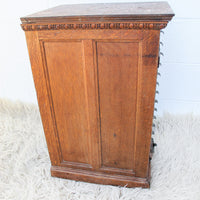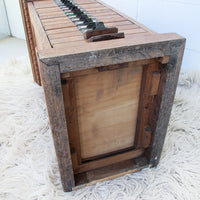 15 Drawer oak cabinet by Yawman Erbe Mfg. Co. Rochester NJ
Beautiful 15 drawer printing storage drawers with a almond glaze finish  Each drawer features metal hardware and the entire drawer is wood with little pull holes on the bottom.

This piece is the perfect size to be an entry table etc. This cabinet would also be prefect for organizing hobby materials, jewelry and various types of equipment or hardware (or simply your keys and items you need often.)

This set of drawers is so unique and extremely well crafted, it would make an incredible statement piece in your home.

Local pick-up can also be arranged free of charge. Local drop of also available for a small fee.

Cabinet - 17"D x 14" D x 27" H Drawers: 14.75" L x 8.75"W x 1" H