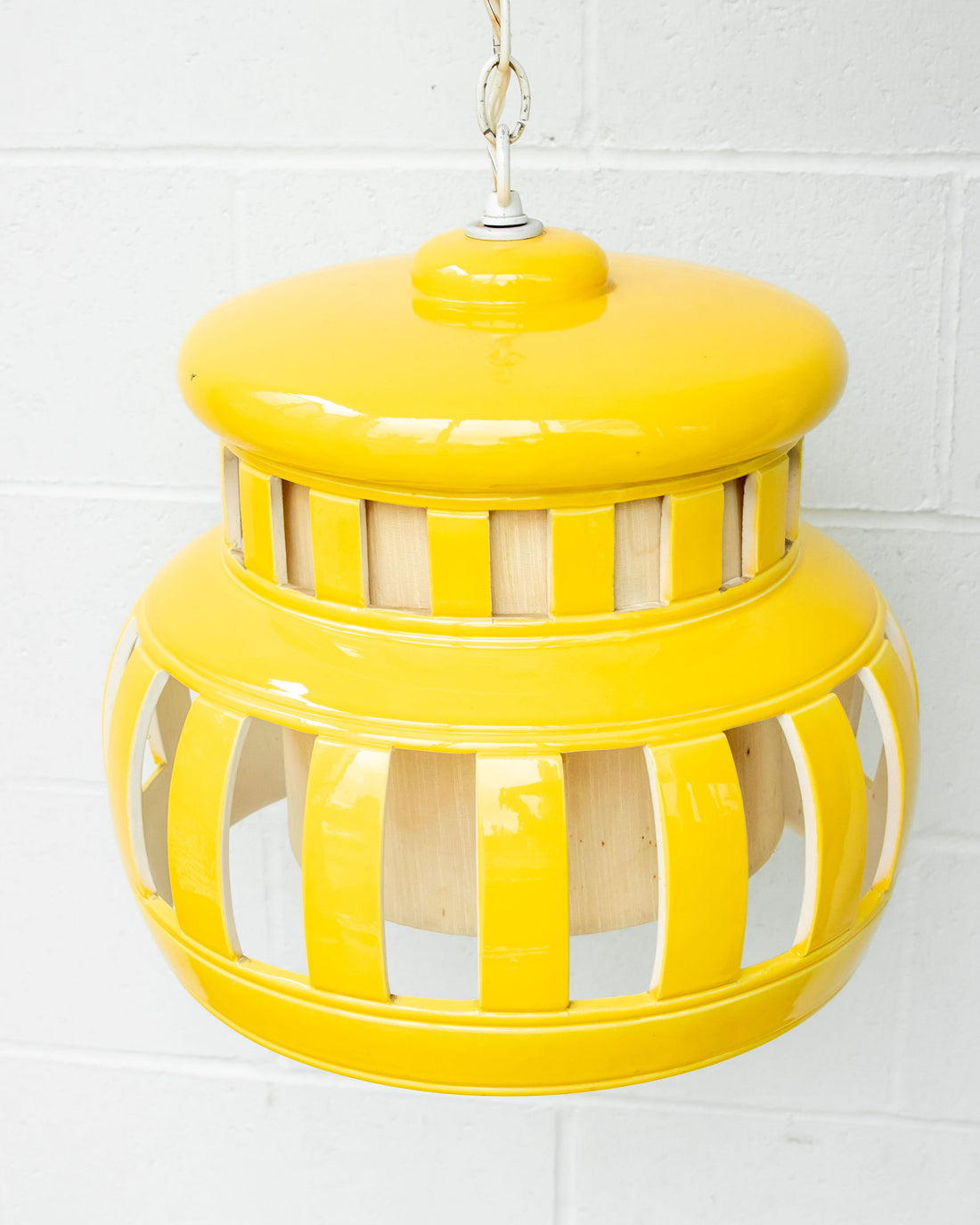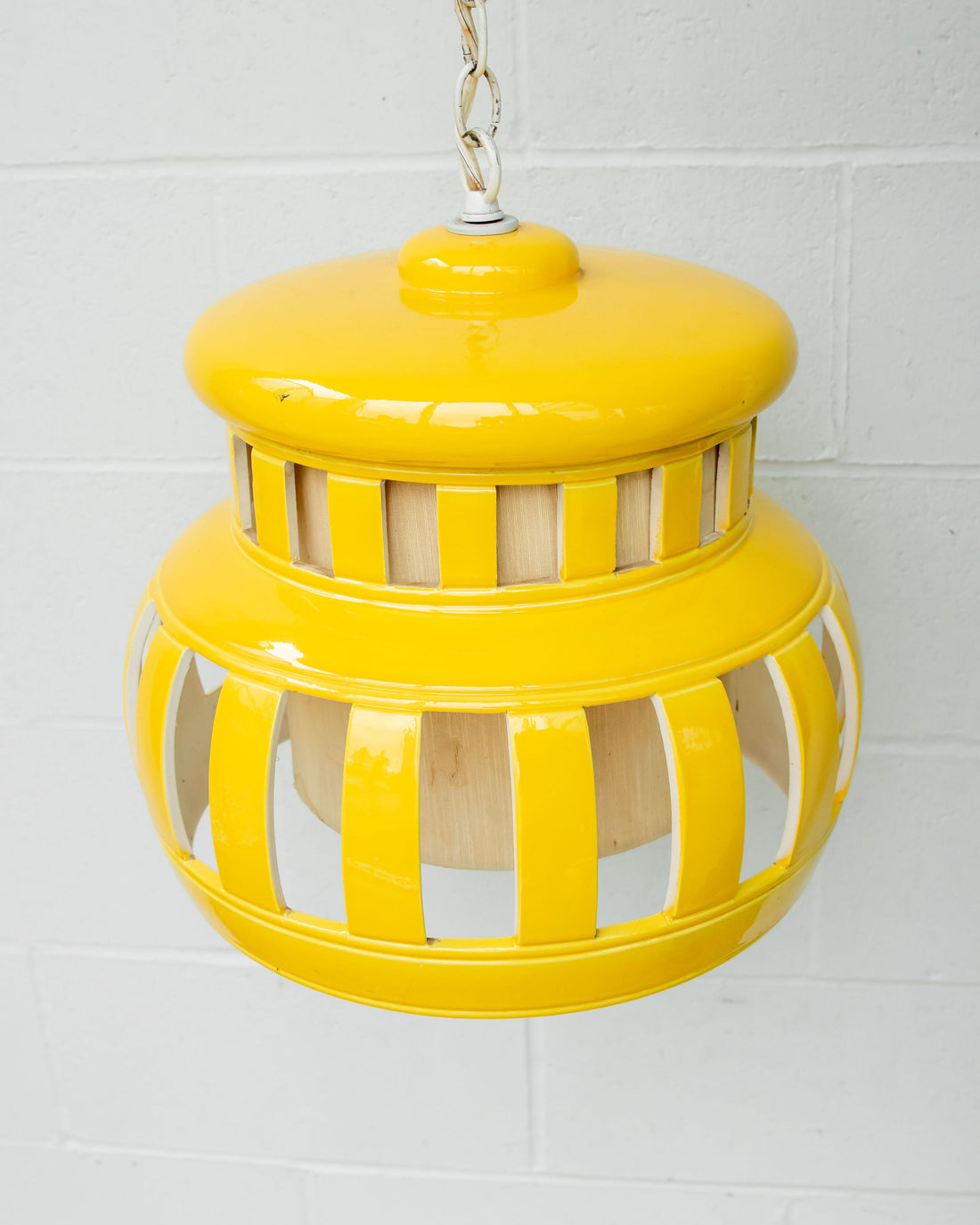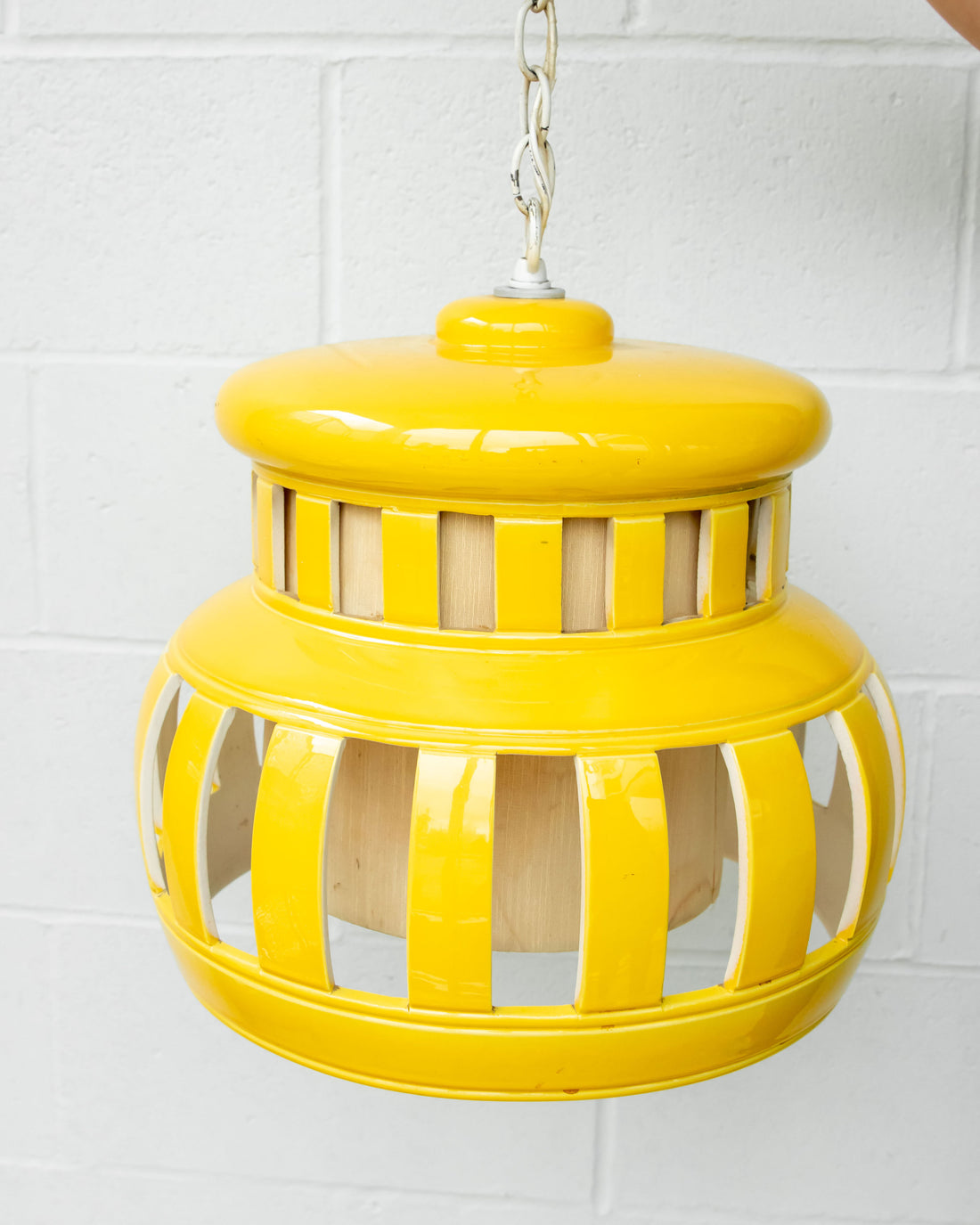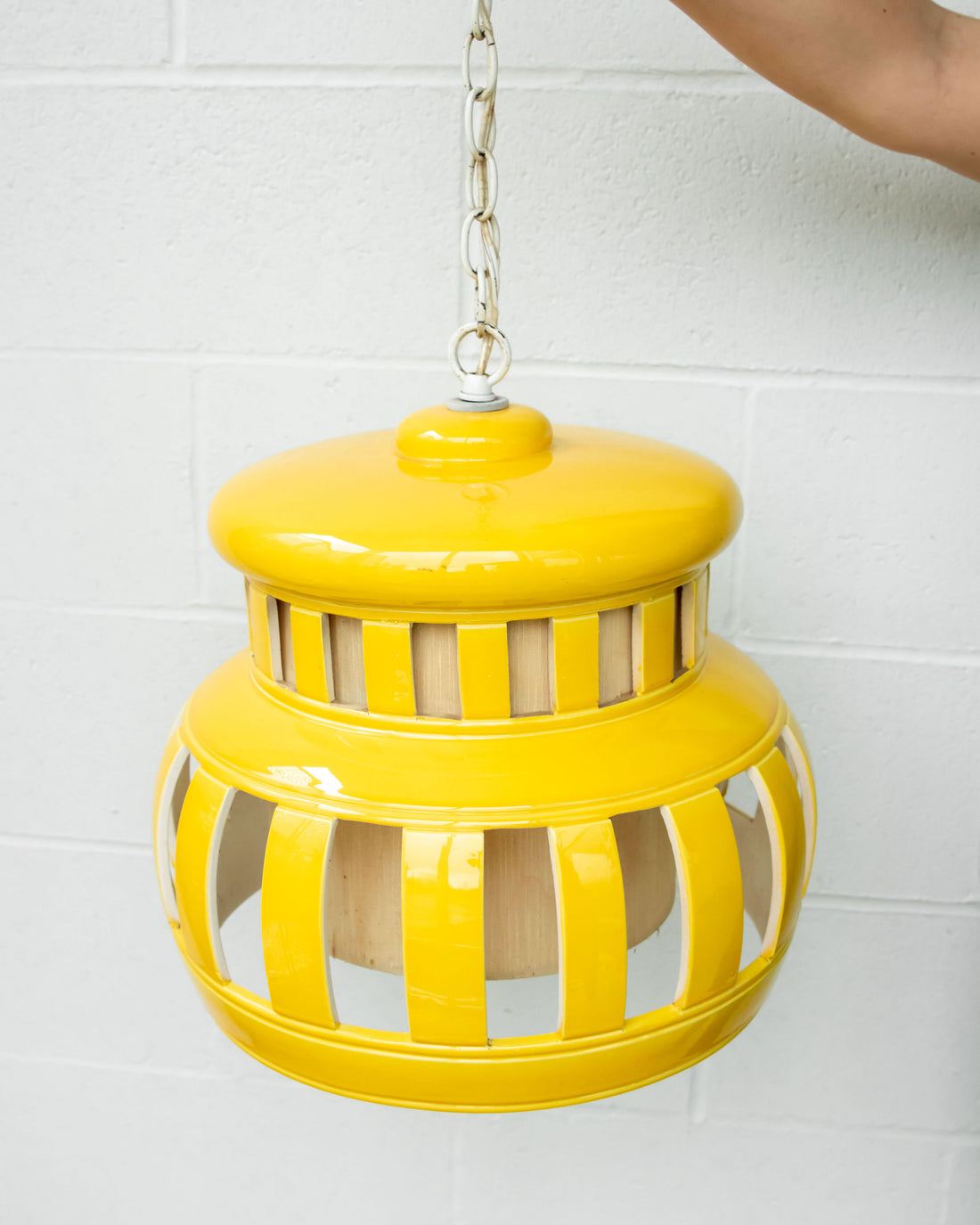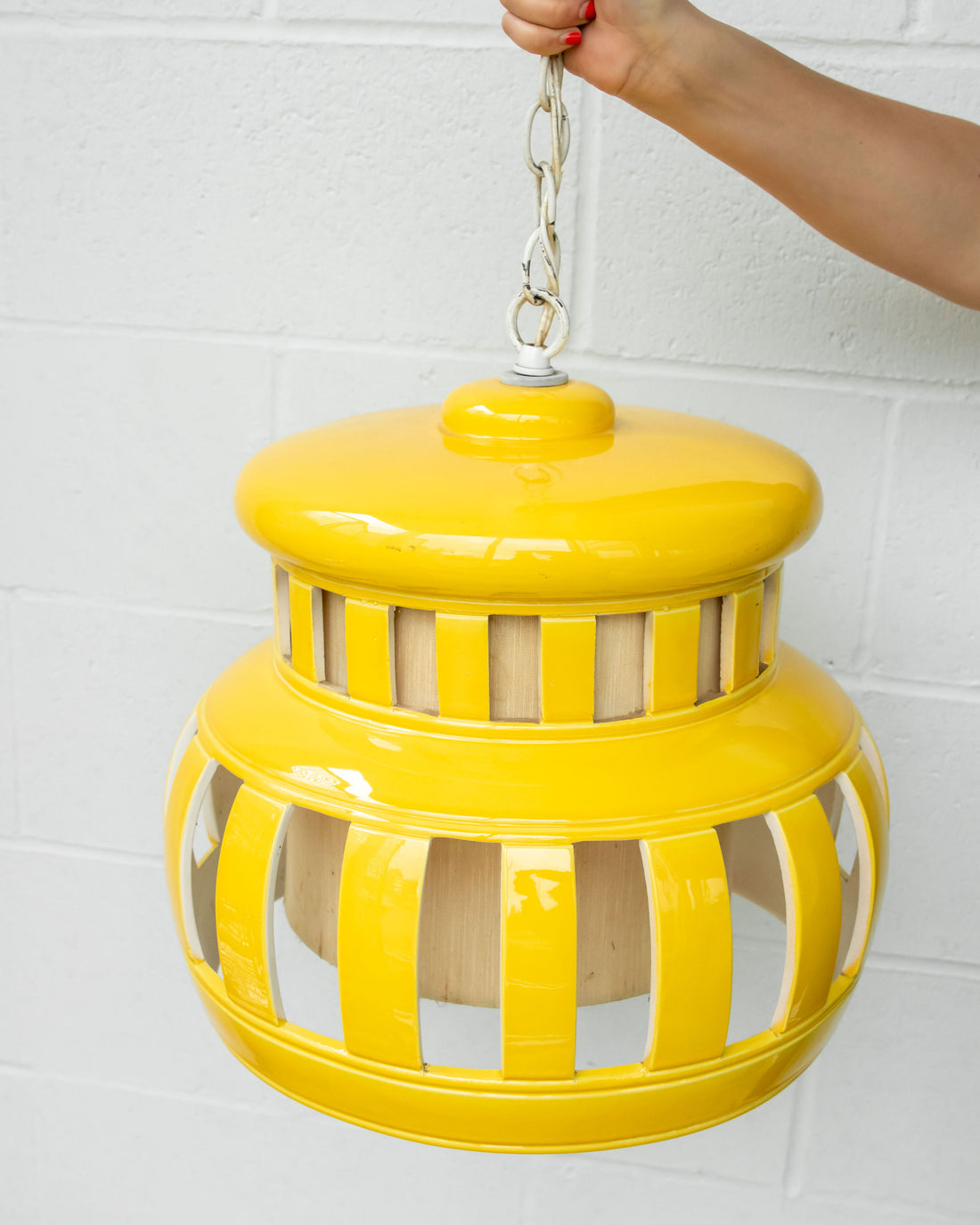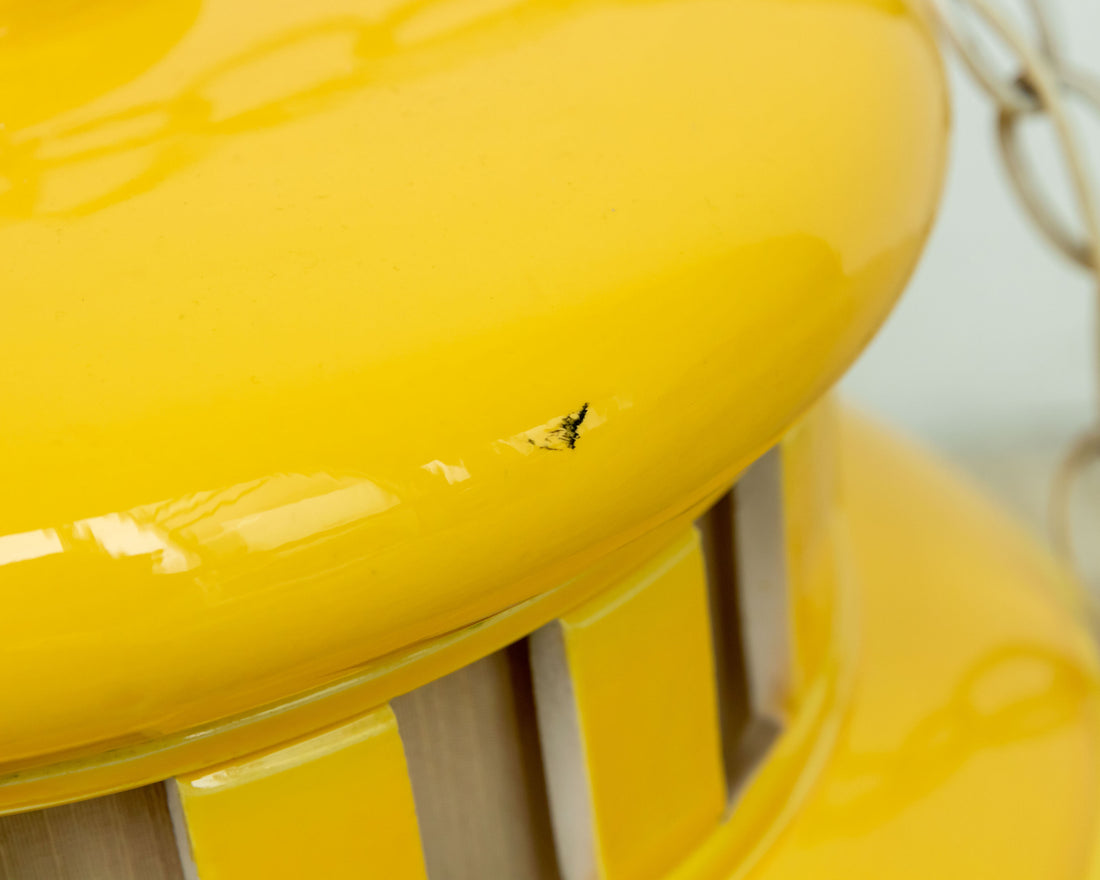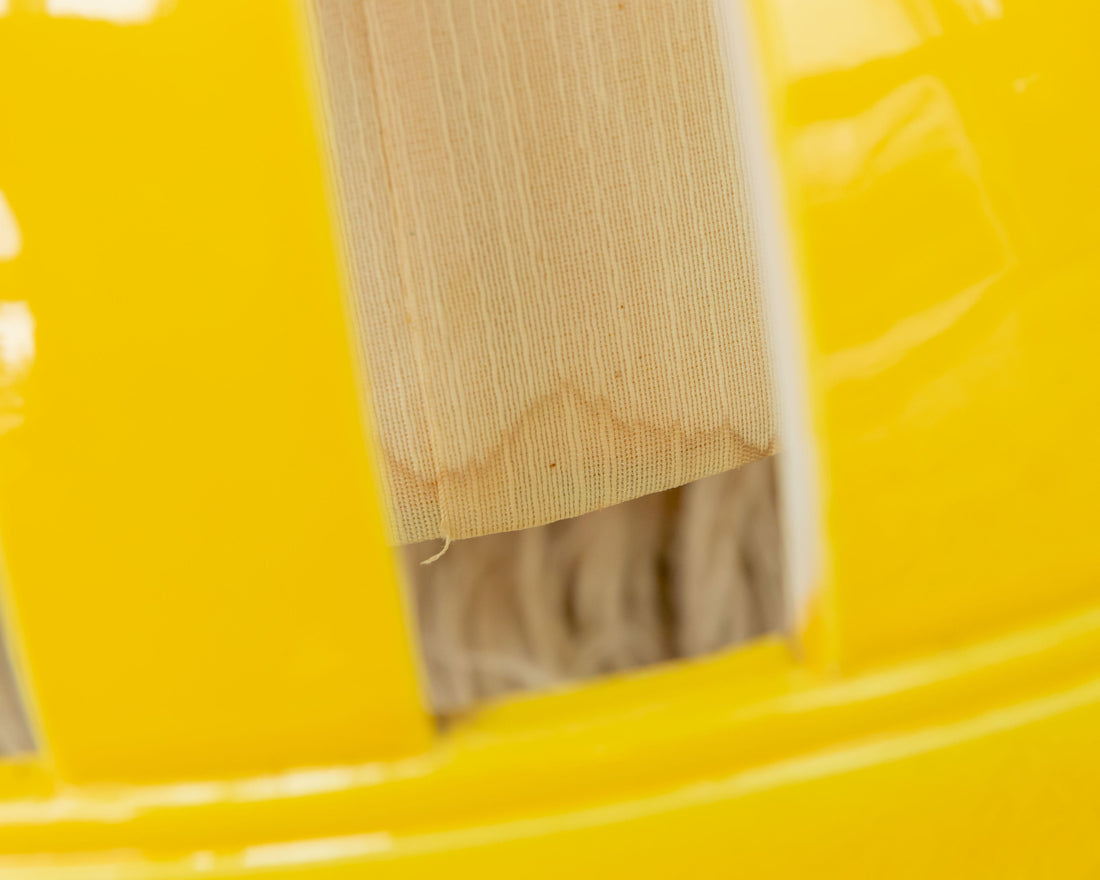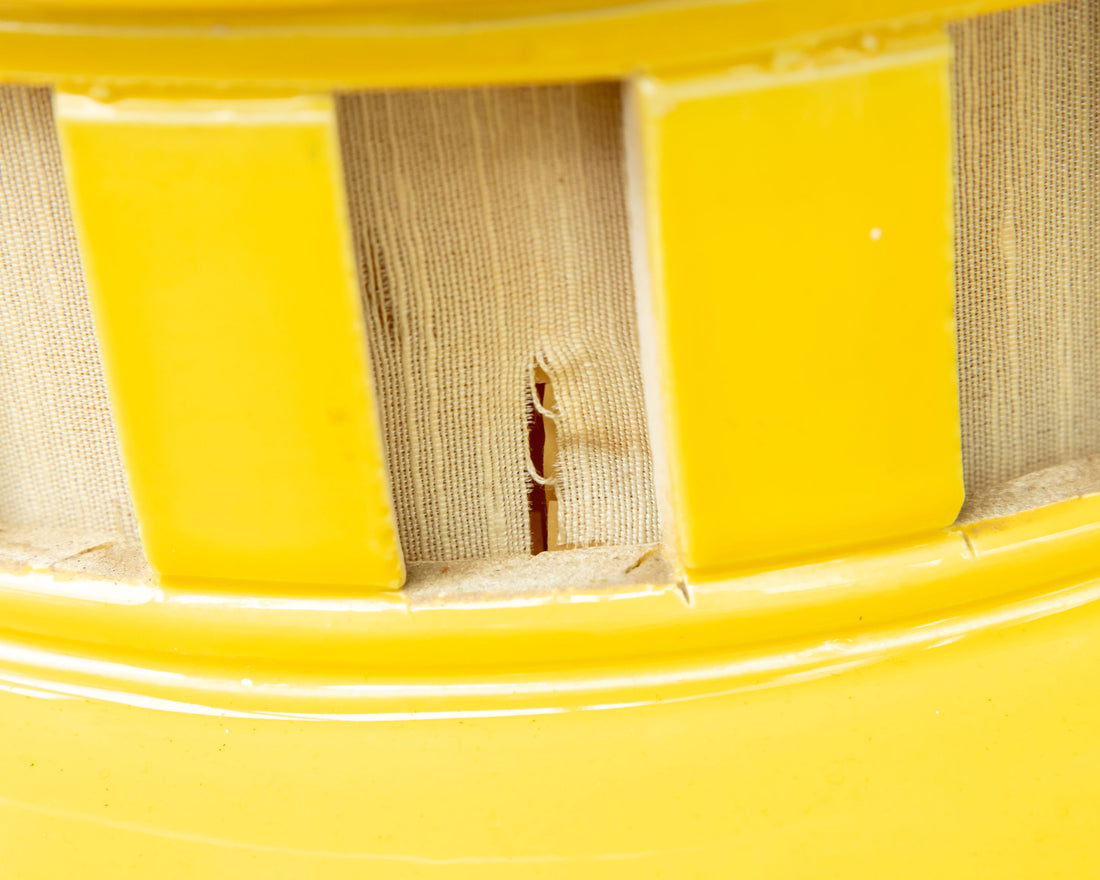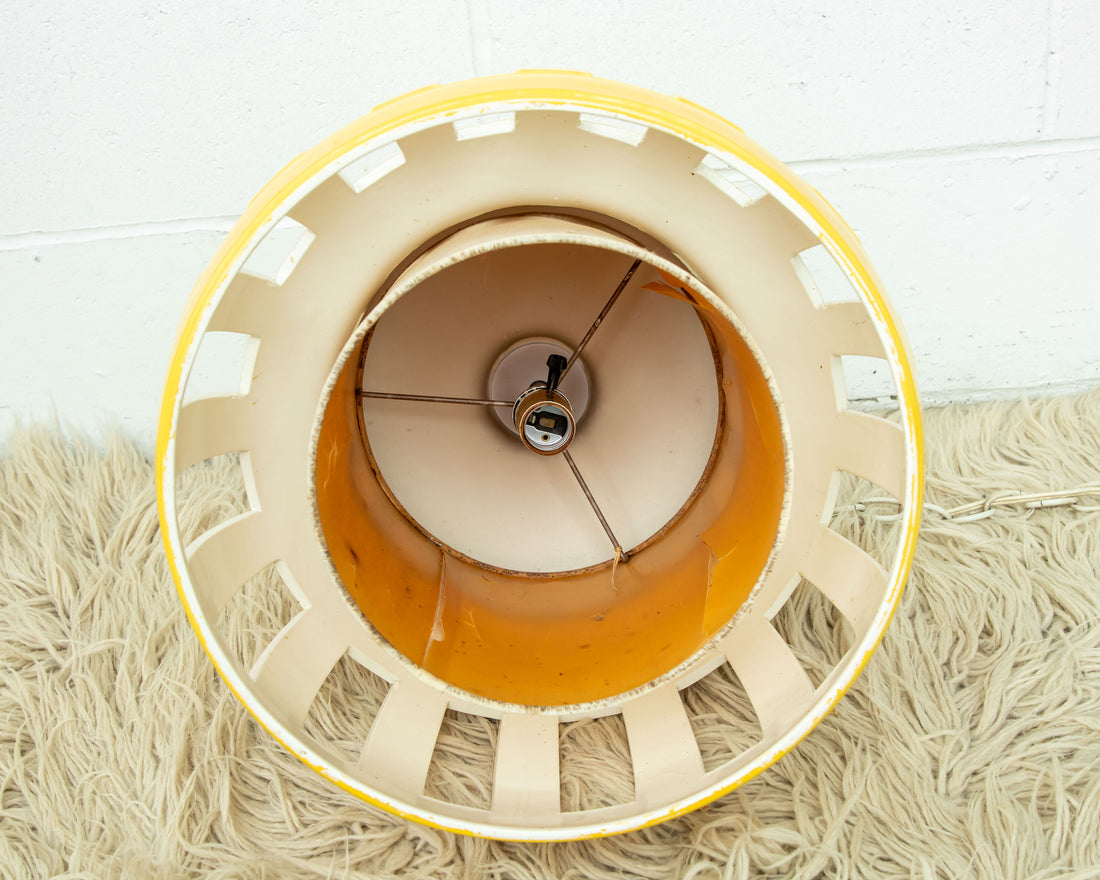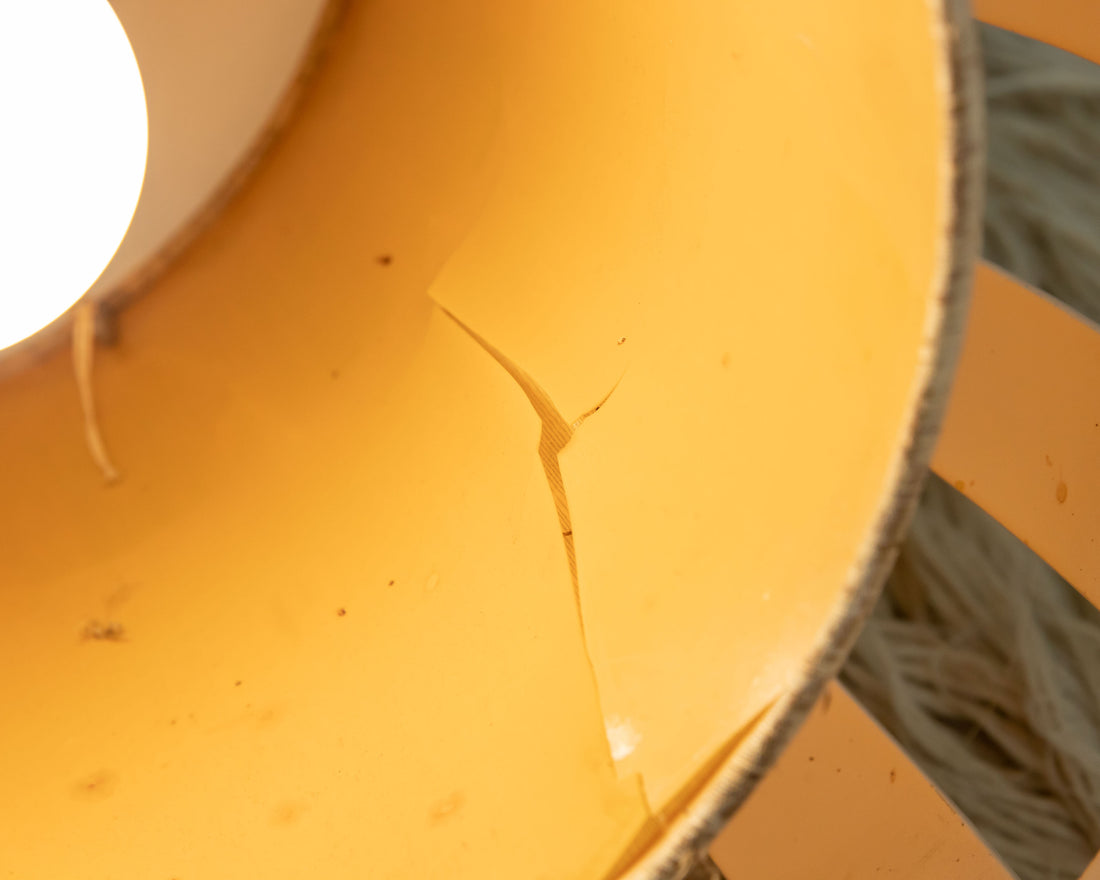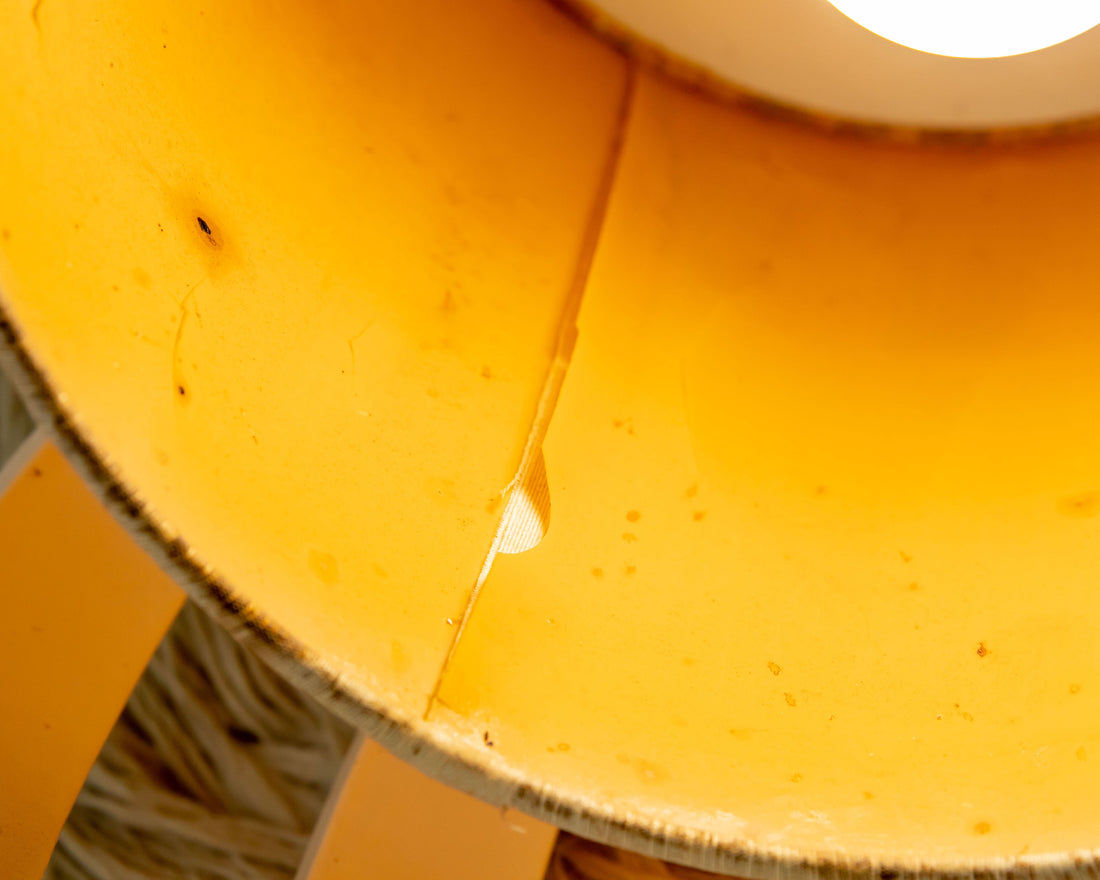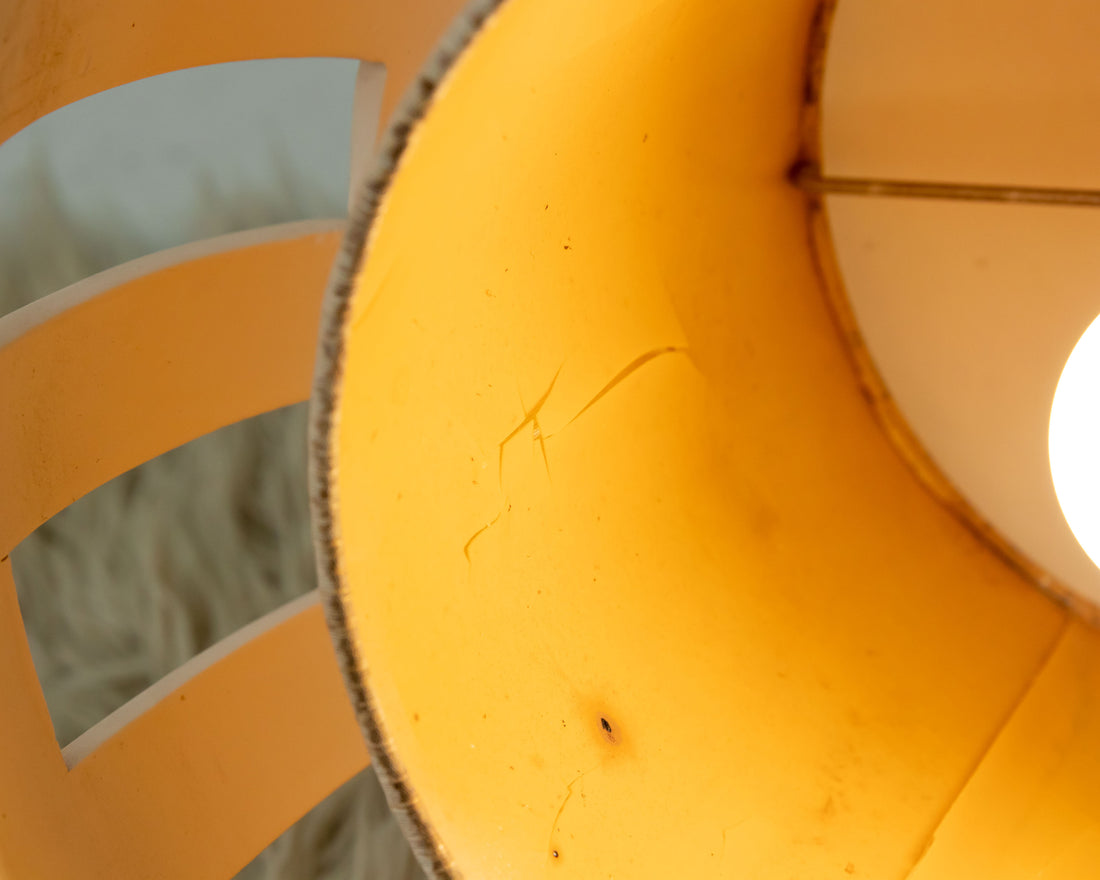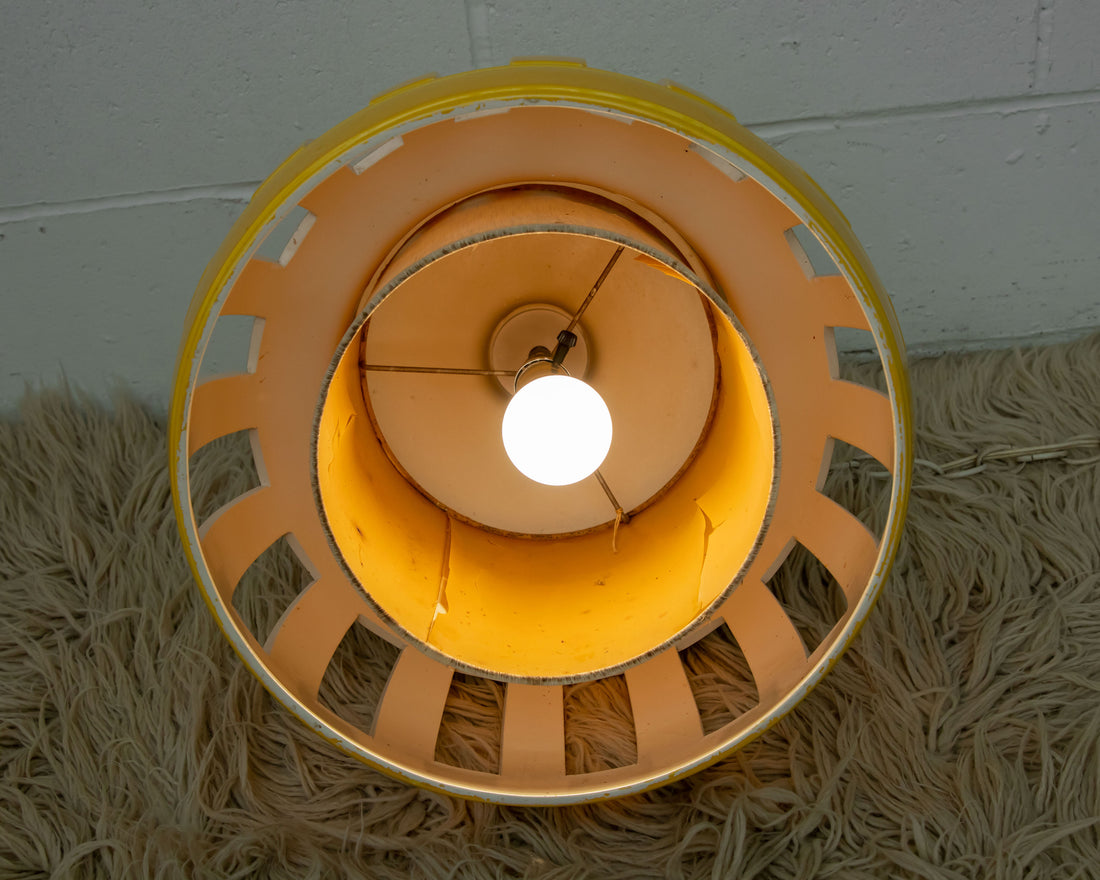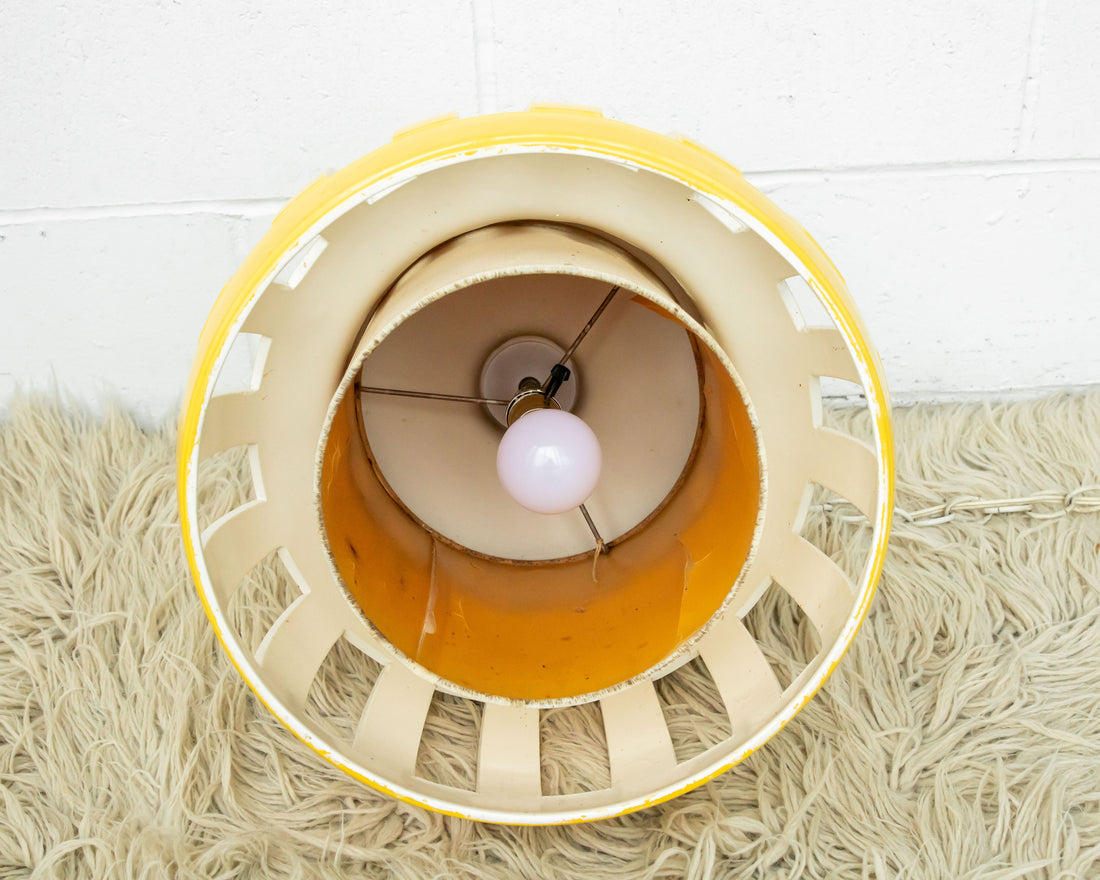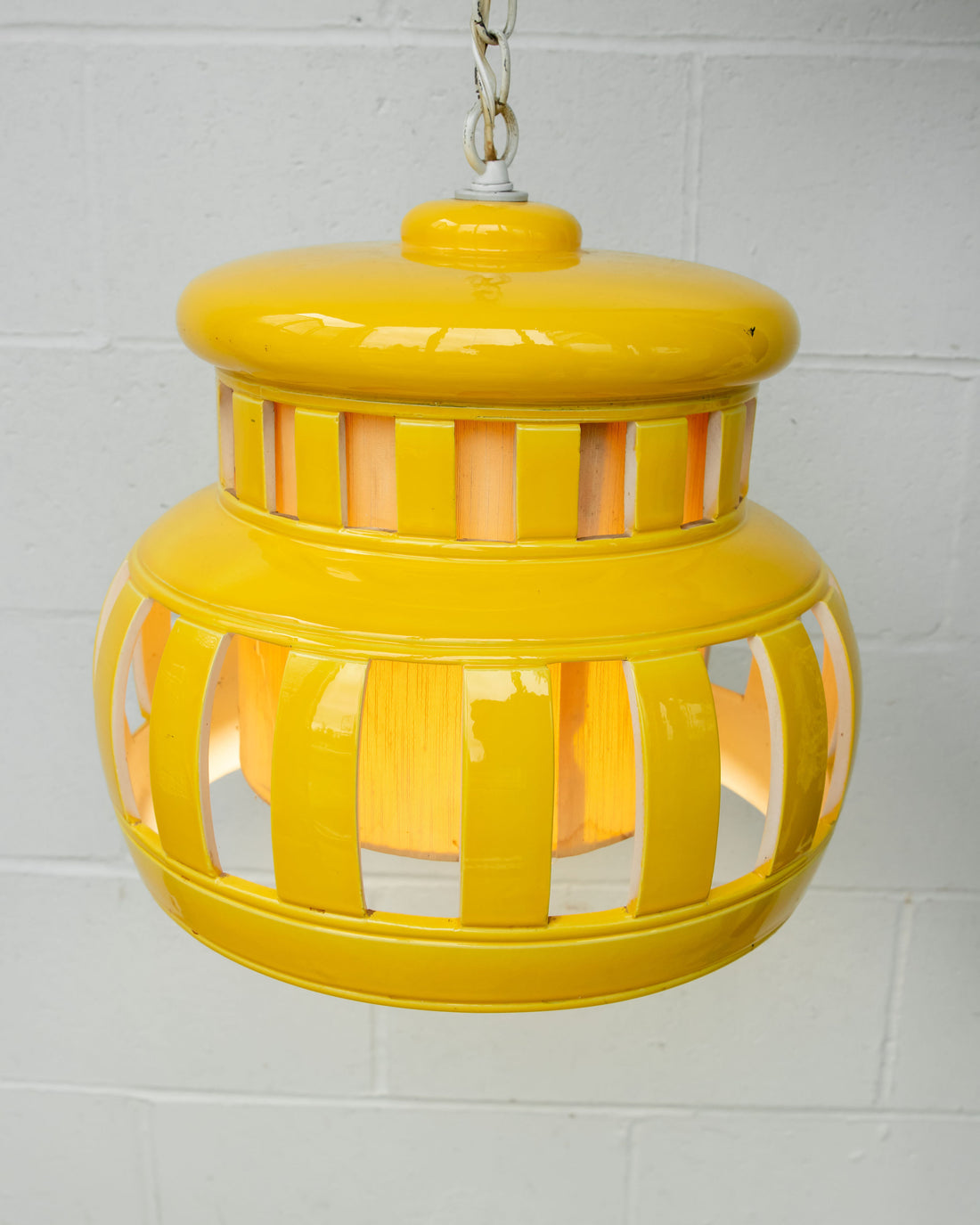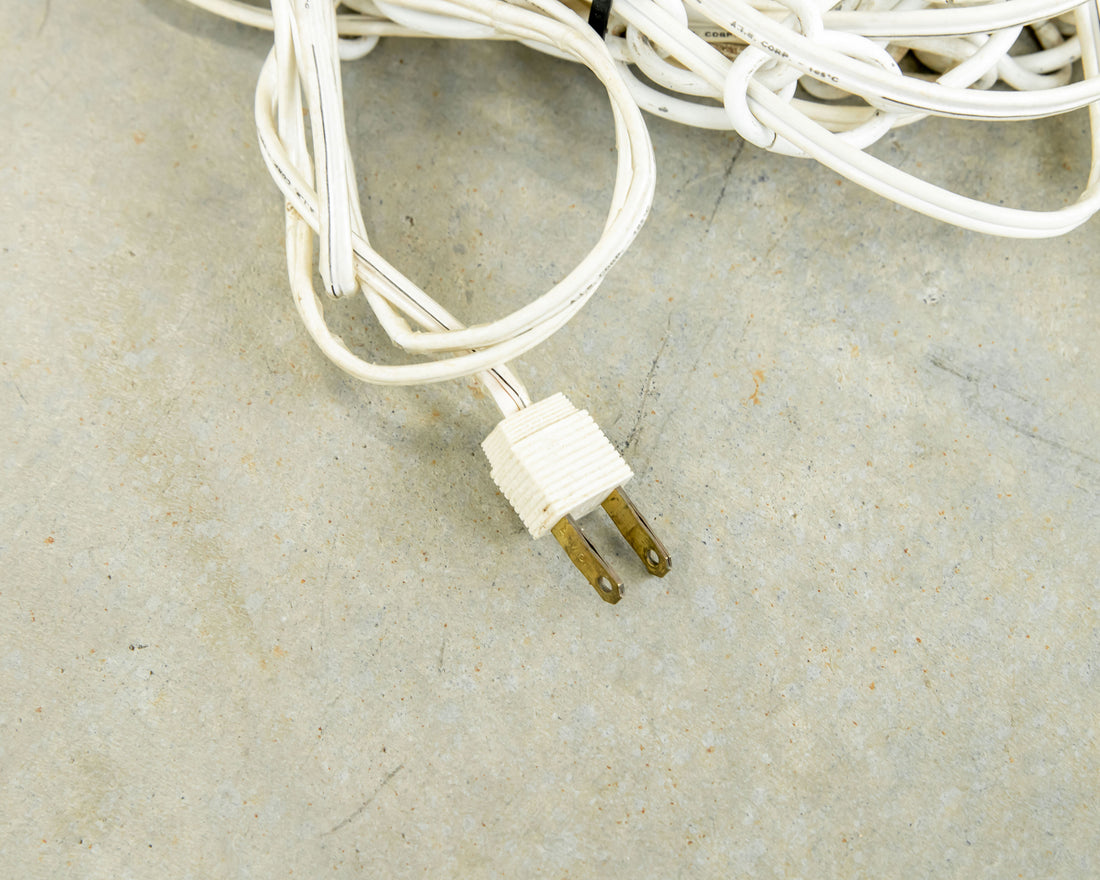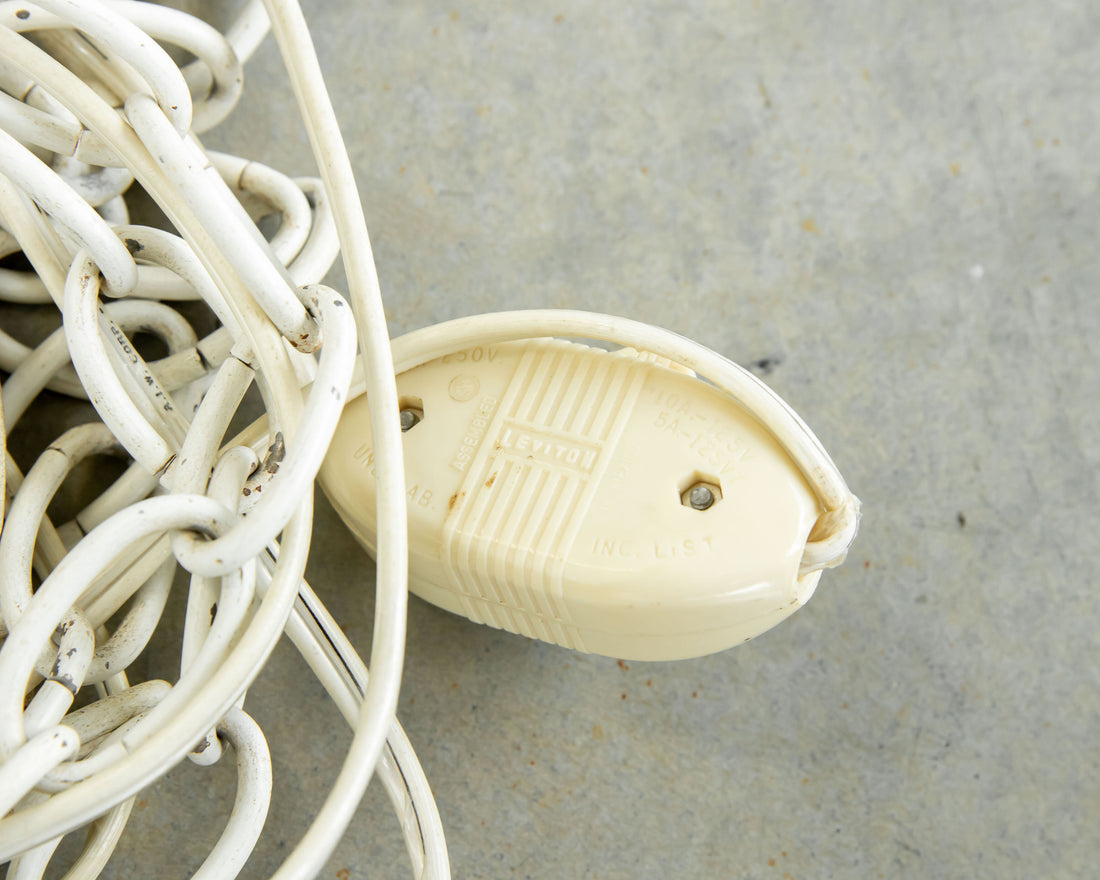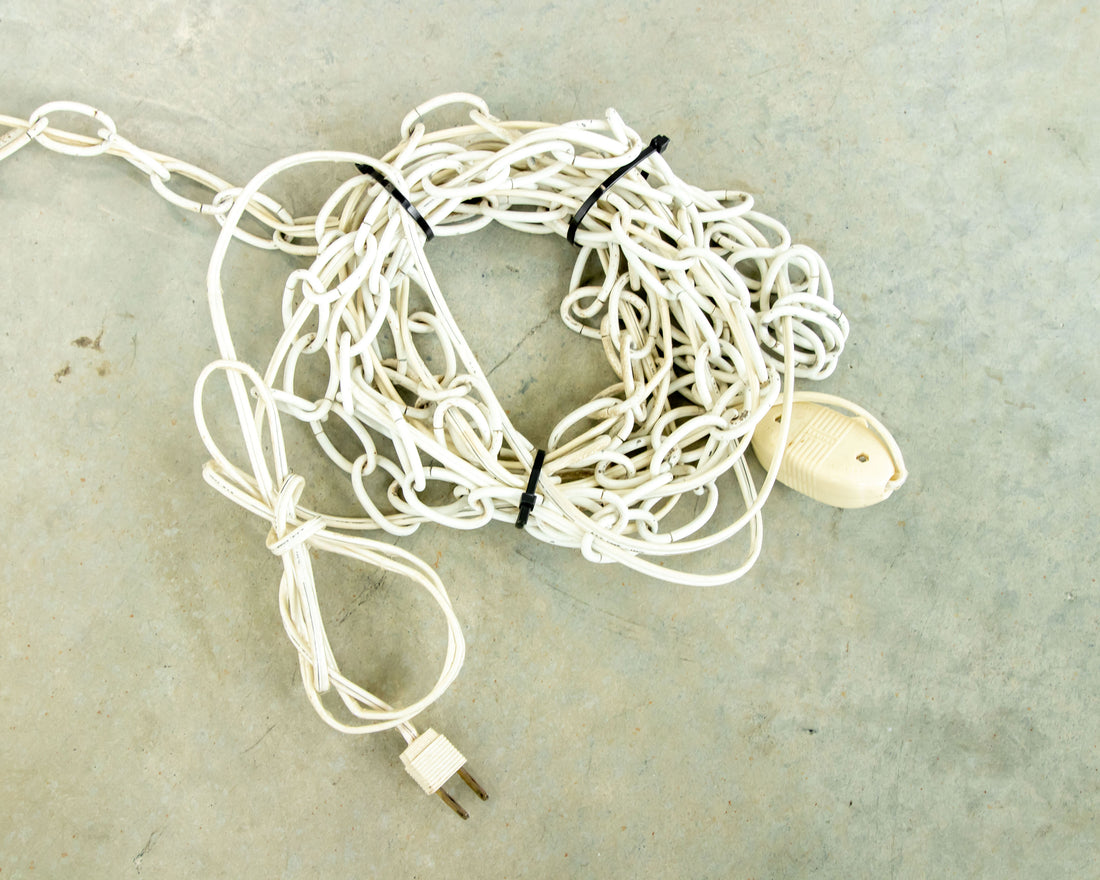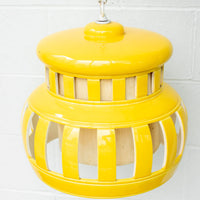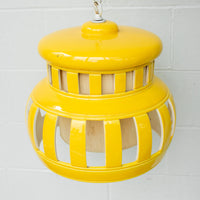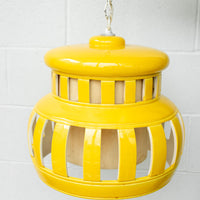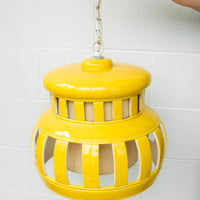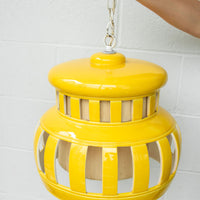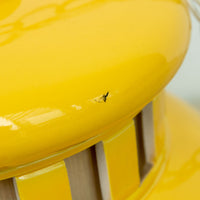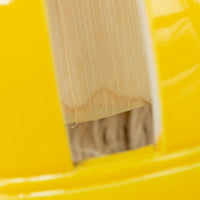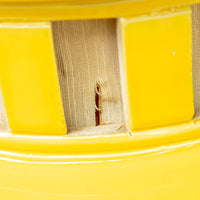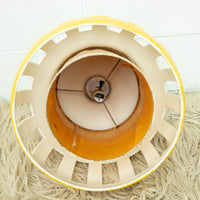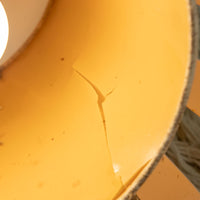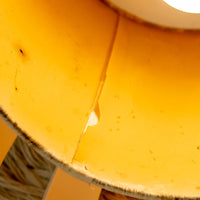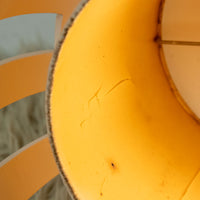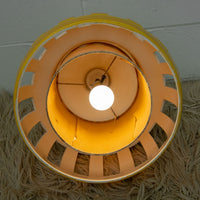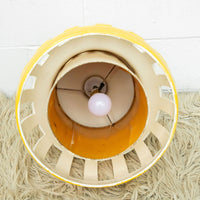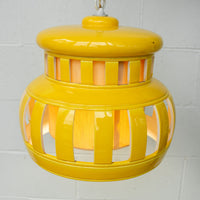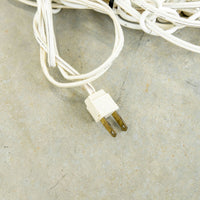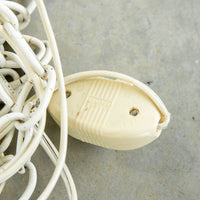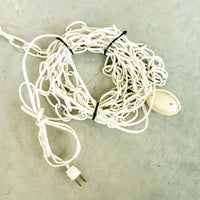 Large Midcentury Hanging Yellow Ceramic Pendant Lamp Light
How incredible is this Midcentury Ceramic hanging pendant lamp! Our mind was blown by this incredibly crafted hanging pendant and how heavy it is! It is solid and made to last. Very high quality, it is bolted into the metal chain and still functions perfectly with the existing cord and light bulb holder.
Features an internal "shade" that has some peeling, wear and aging as to be expected with vintage items. Lets off a beautiful soft glow. We love the cheerful bright nature of this incredible ceramic piece. It is a true authentic midcentury work of art and is ready to placed in any corner to be a show stopper of its own, or pair with other hanging pendants to create a cool array of lighting for any corner, over a table etc.
Measures - 
14" H X 13.5" D at the bottom