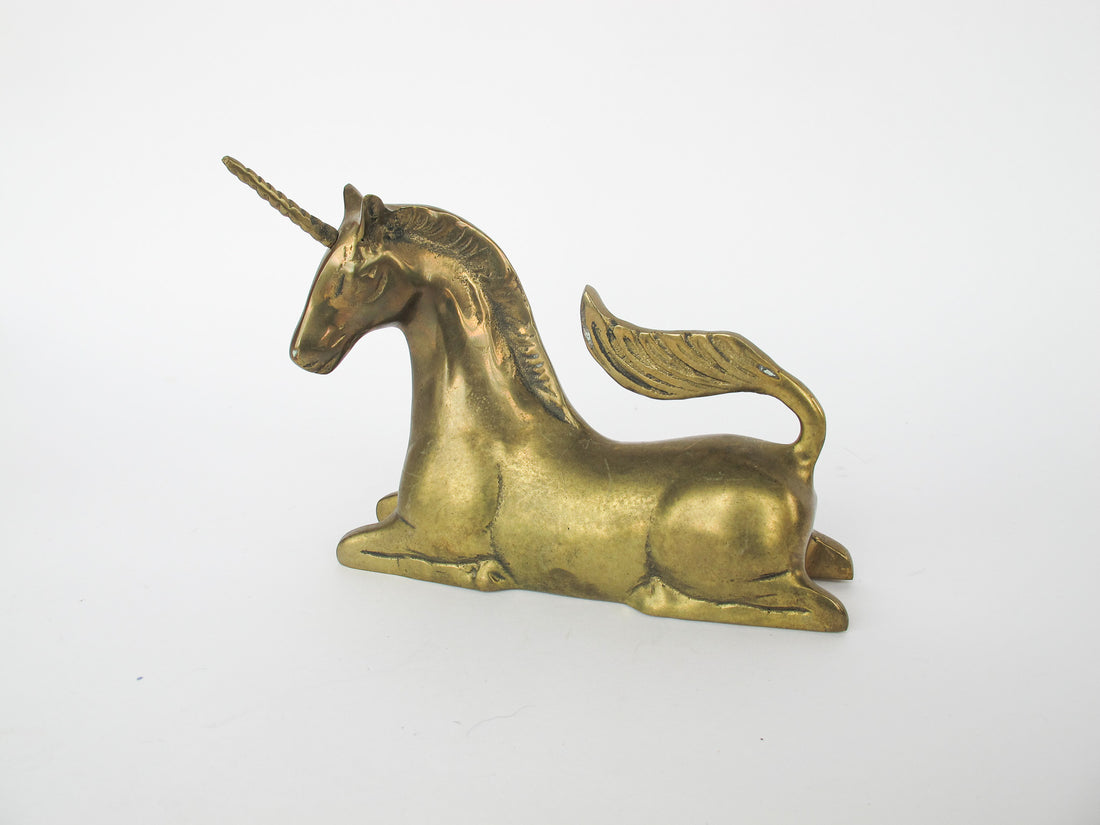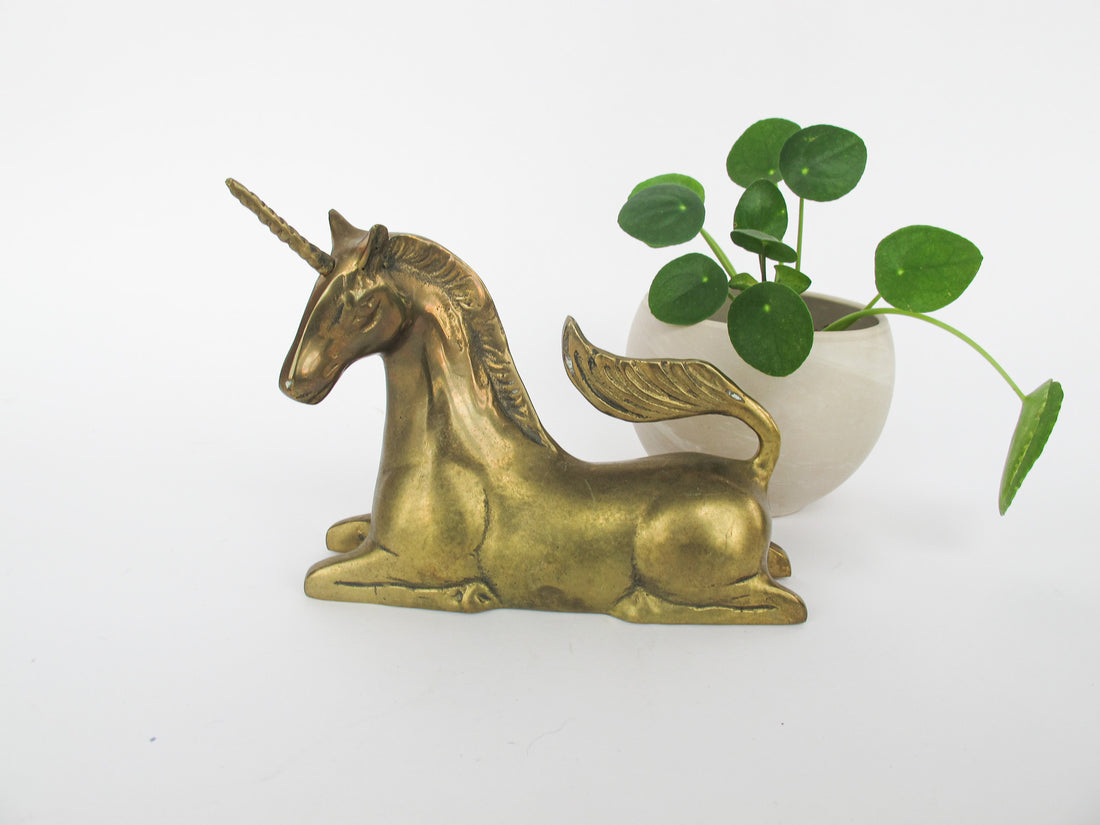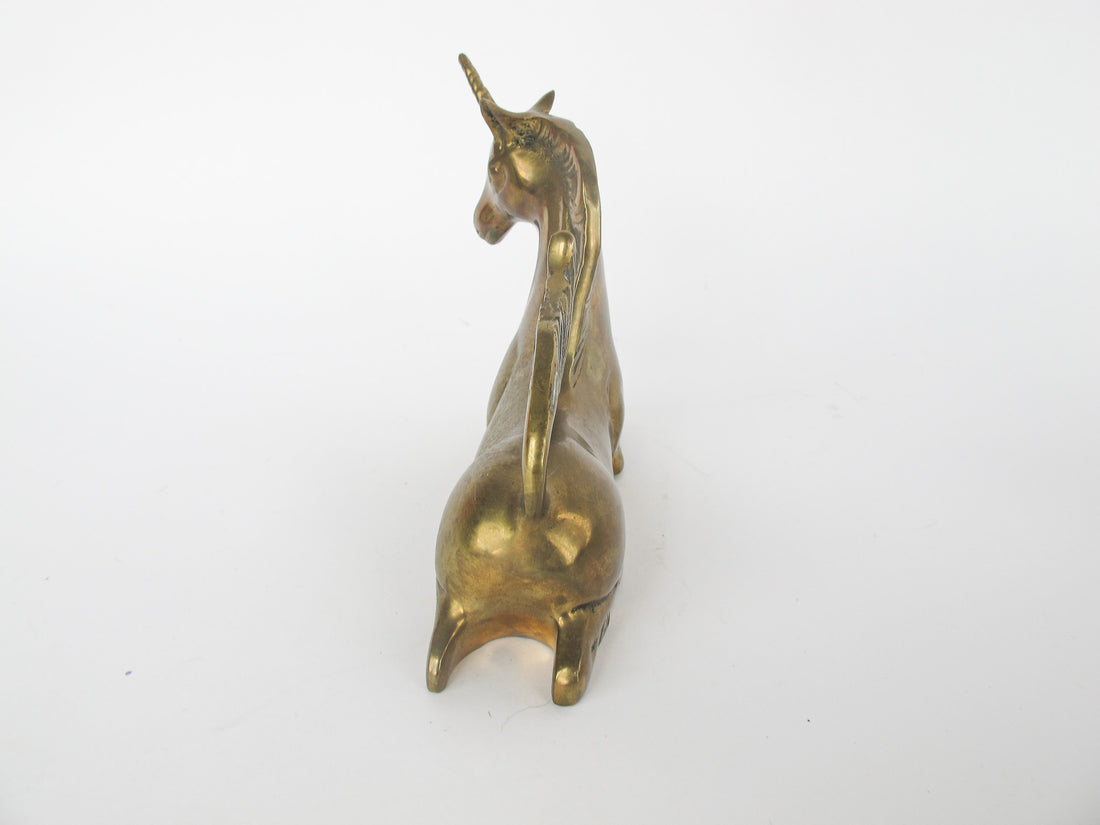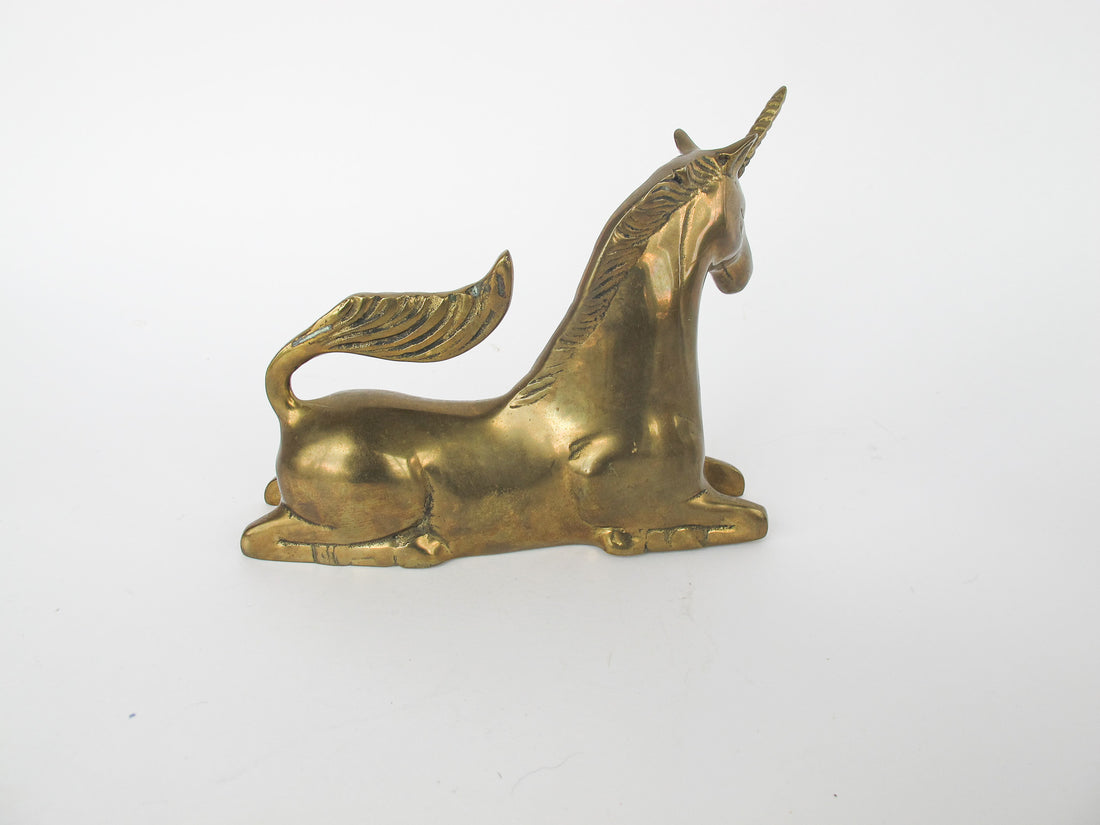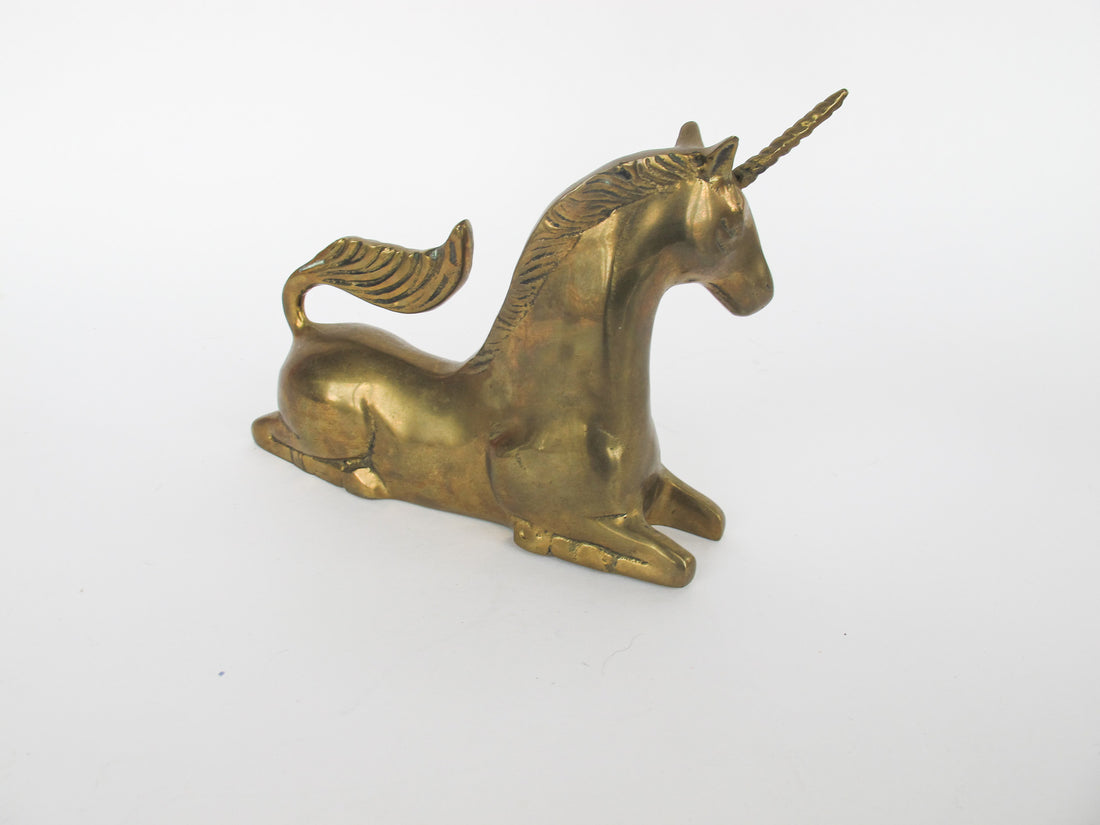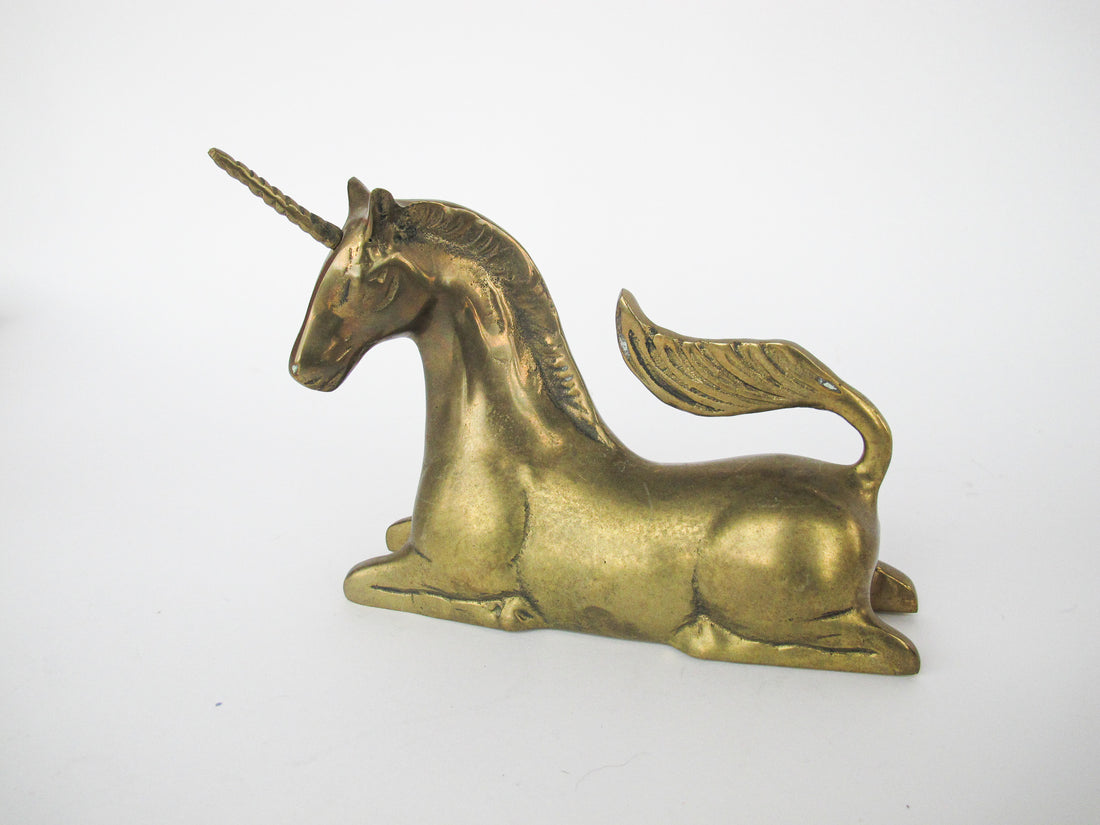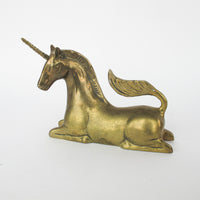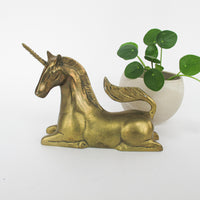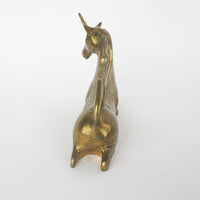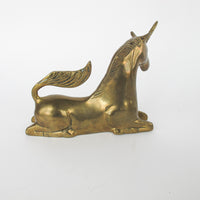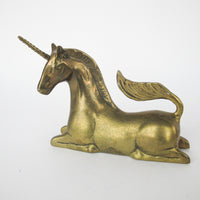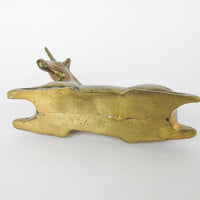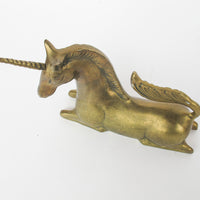 This brass unicorns would add a beautiful touch to your home decor in an office, displayed on a side table, bookshelf or decorative wall shelves etc. It is lying down and is fairly large in size.
A vintage brass unicorn is a highly unique and distinctive decorative item that can add a touch of whimsy and magic to any home. Brass unicorns have been popular decorative objects for centuries, and vintage examples are highly prized by collectors and enthusiasts for their beauty and rarity.
One of the key features that sets a vintage brass unicorn apart is its craftsmanship. These unicorns are typically made by skilled artisans using traditional metalworking techniques, and are often highly detailed and intricate. They may feature delicate filigree work, intricate etchings or engravings, or other decorative elements that highlight the beauty and skill of the maker.
Another unique feature of a vintage brass unicorn is its patina. Over time, brass develops a distinctive patina that gives it a warm, rich, and slightly aged appearance. Vintage brass unicorns may have a patina that ranges from a soft, mellow golden color to a deep, rich brown or greenish hue, depending on their age and the conditions under which they were stored.
The brass metallic color makes it modern yet unique as it is not mass produced and is an authentic vintage piece.
Measures - 7.5" L X 2.5" W X 6" H (to the top of the horn)