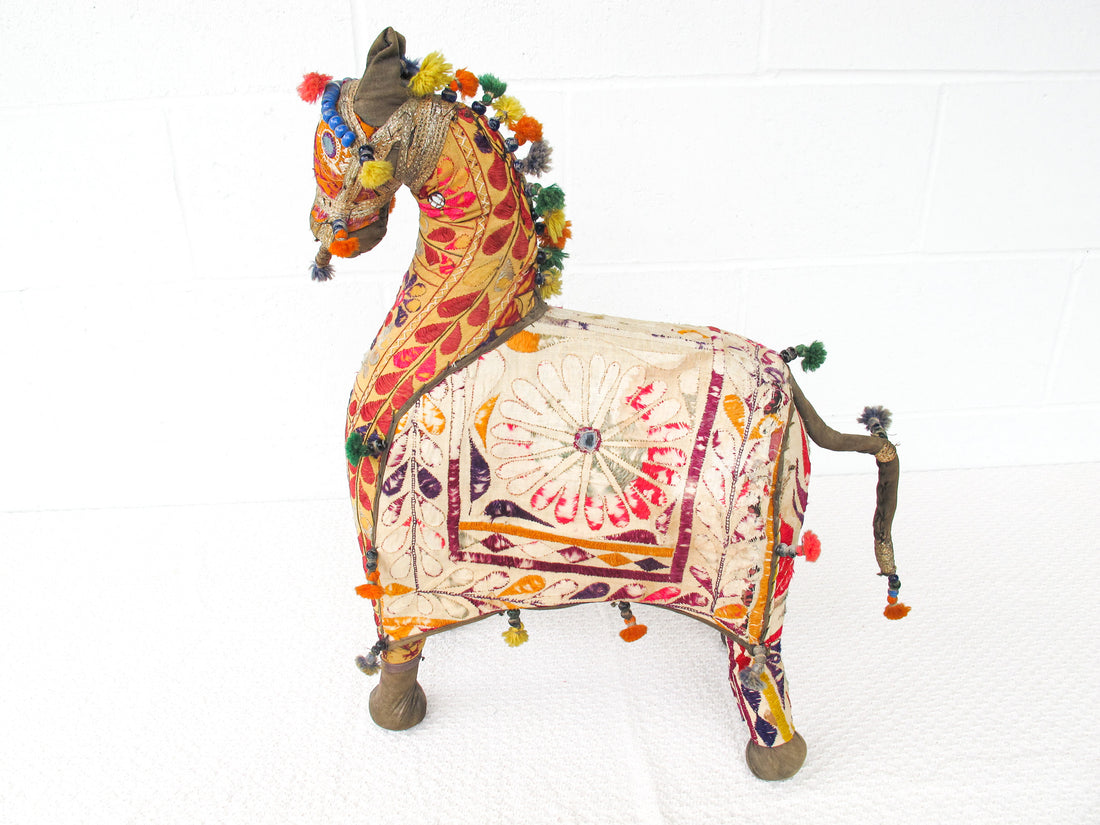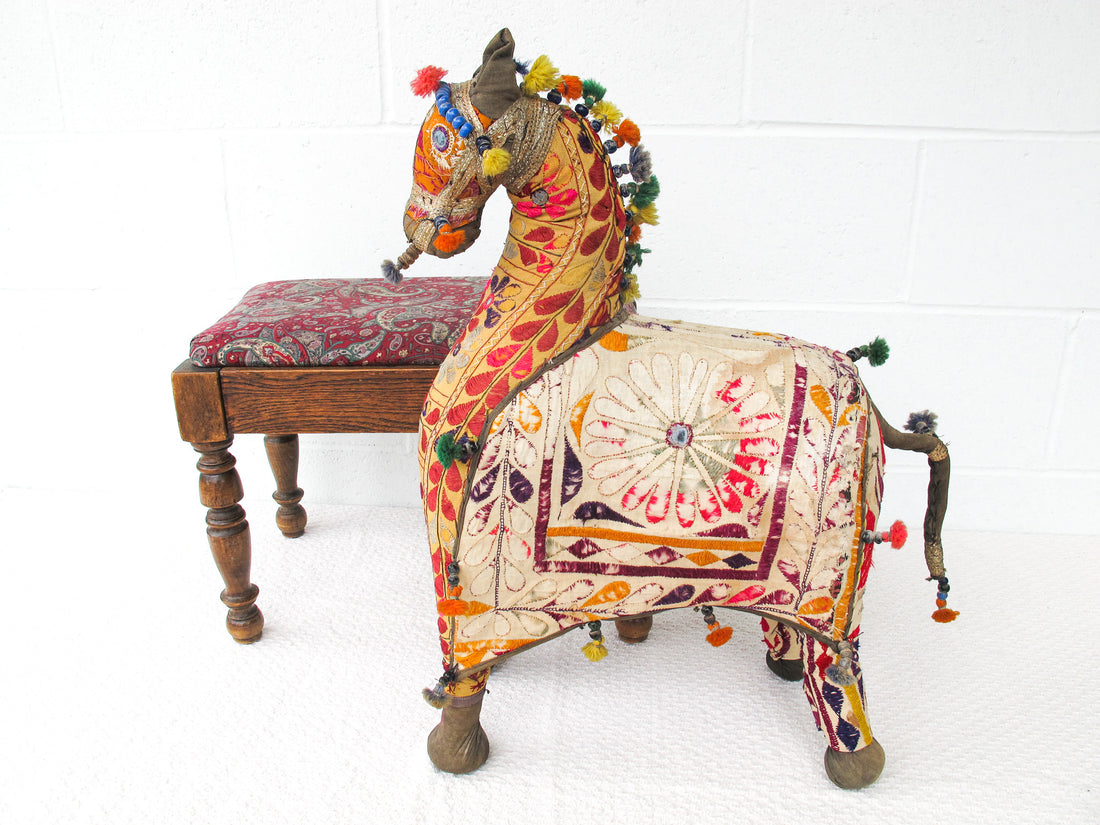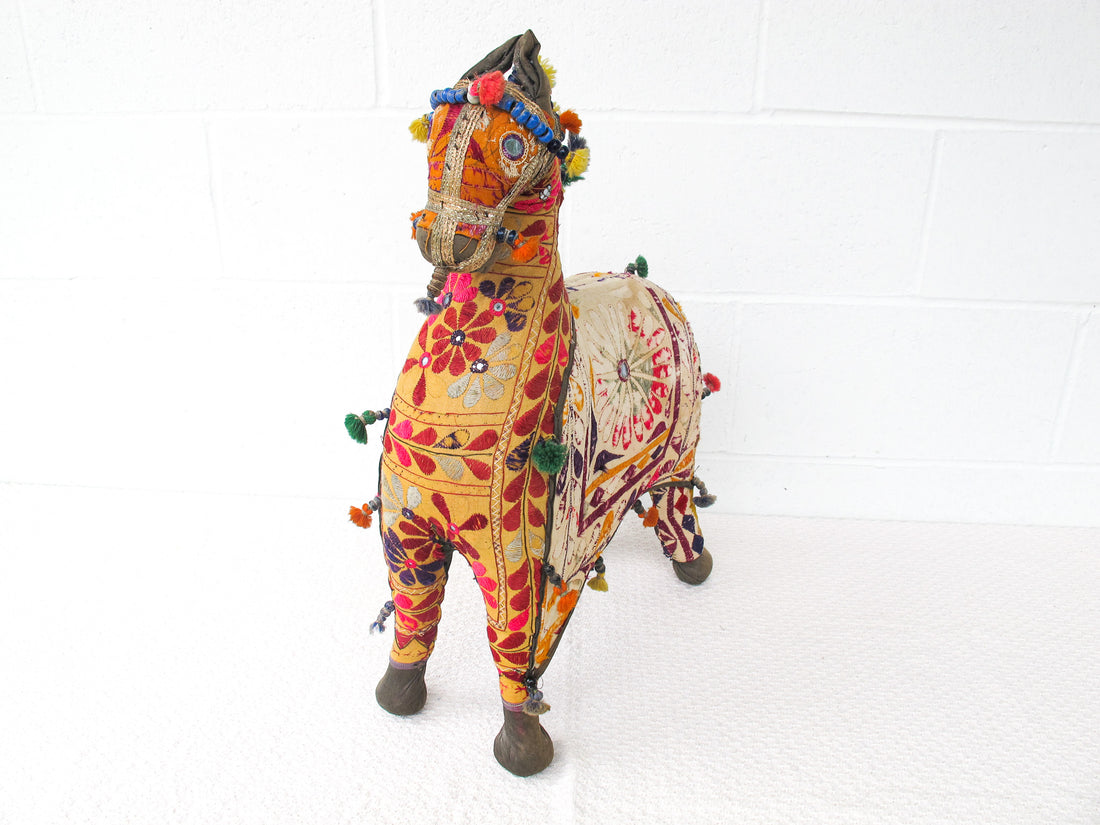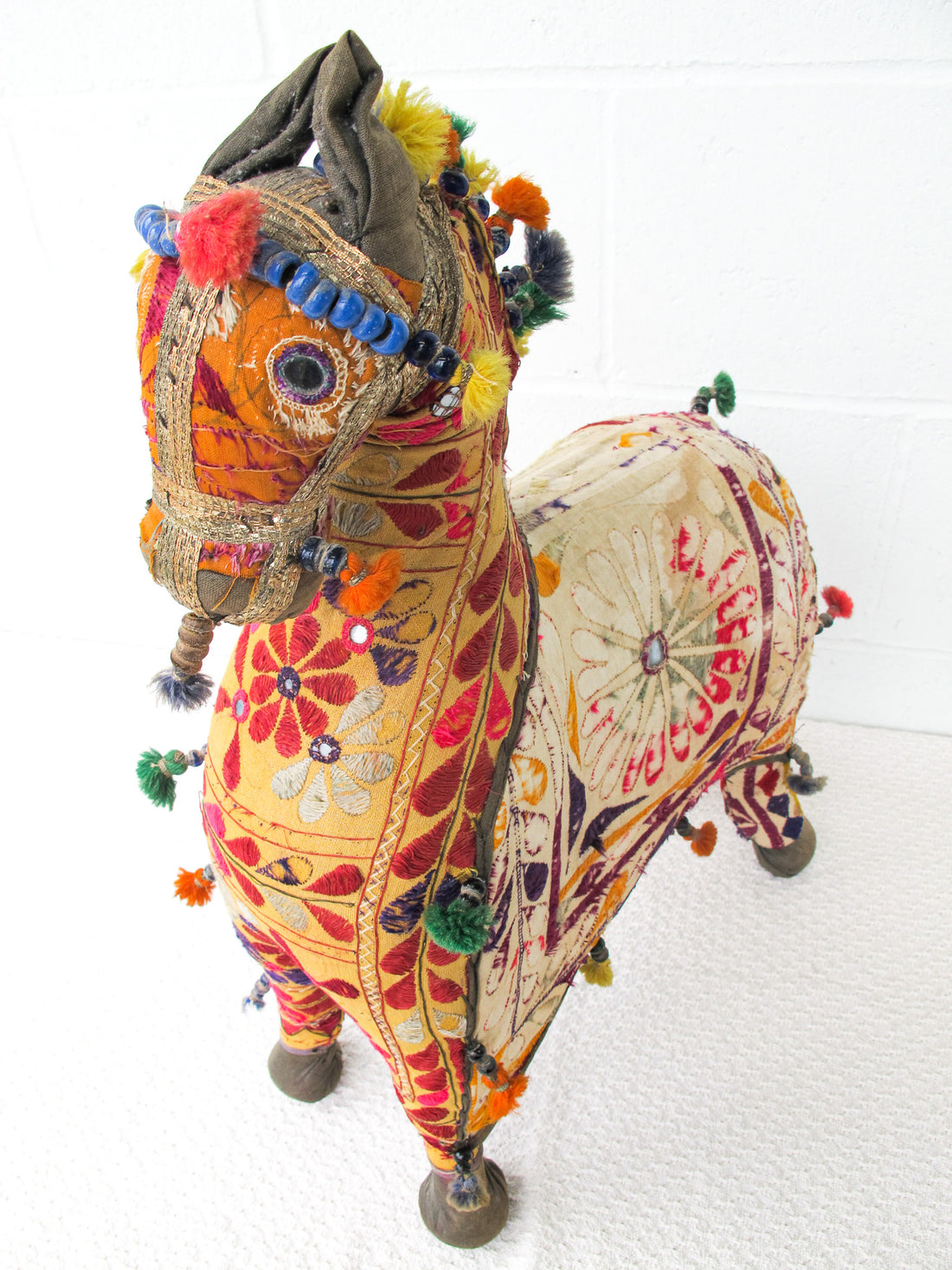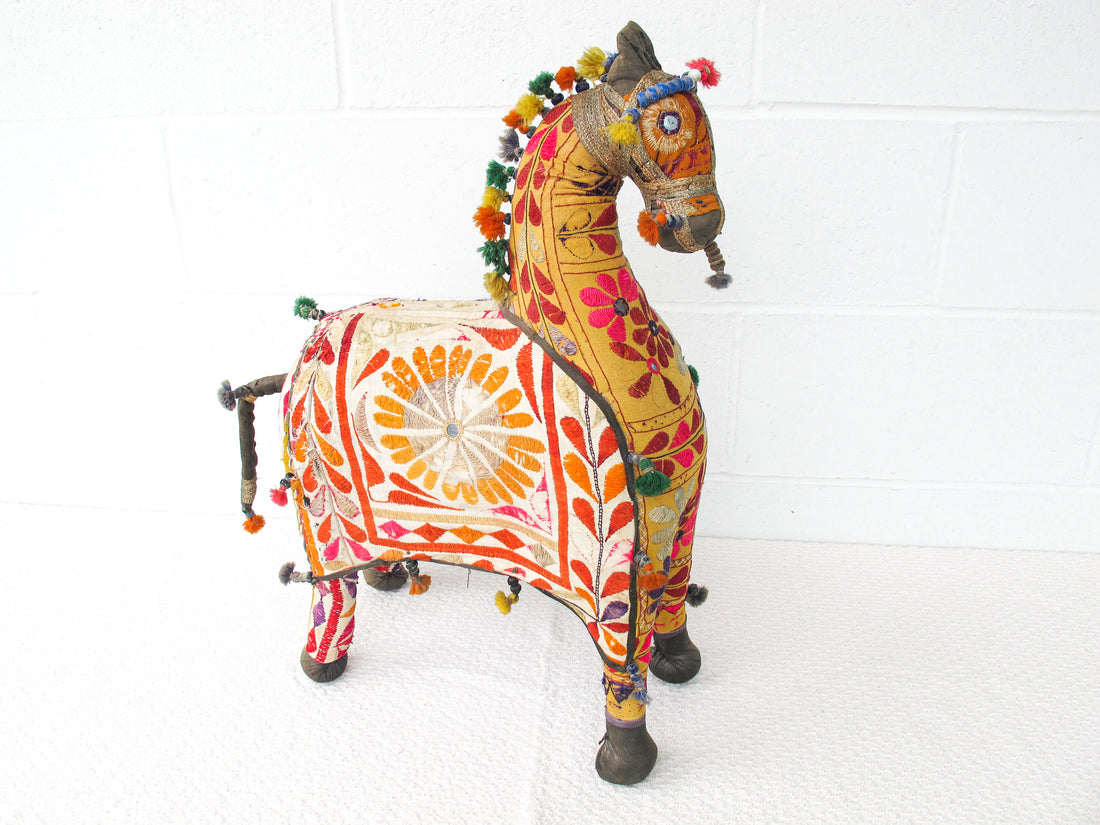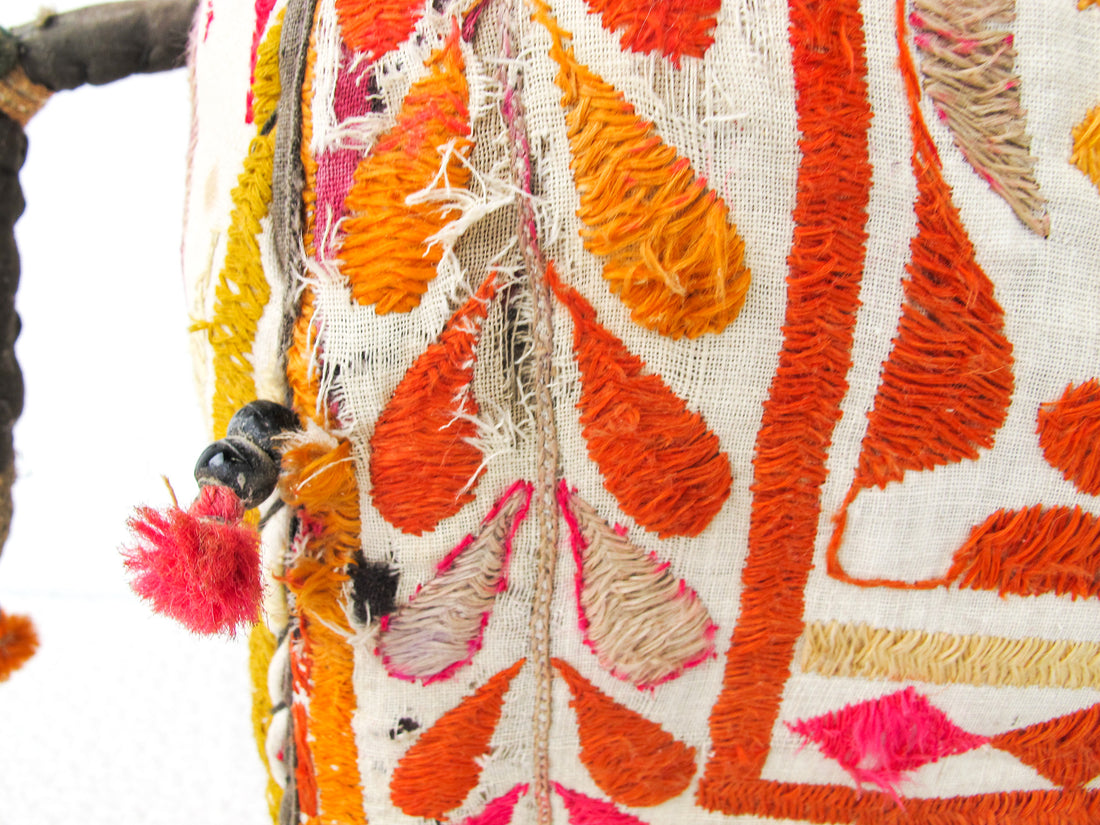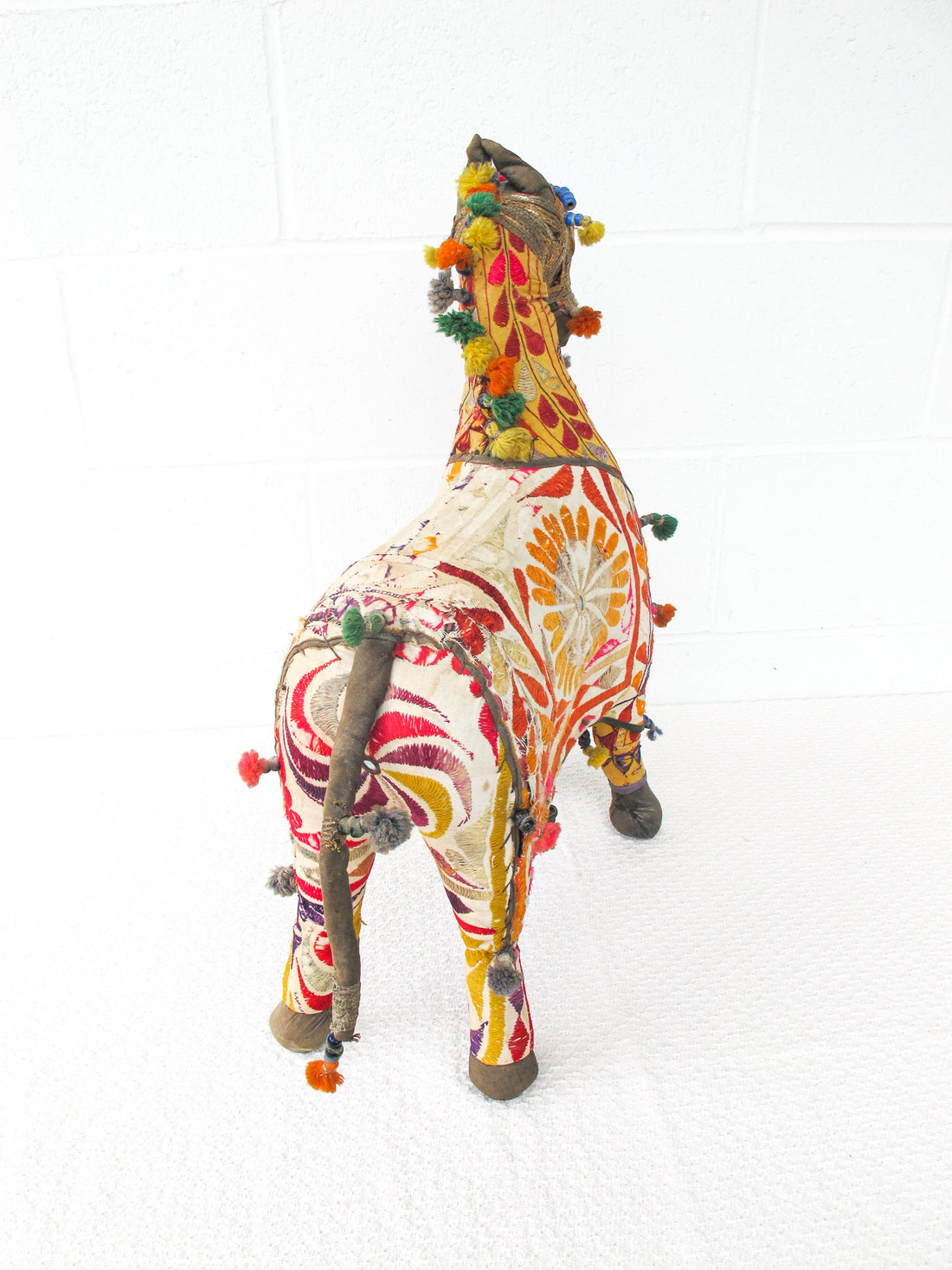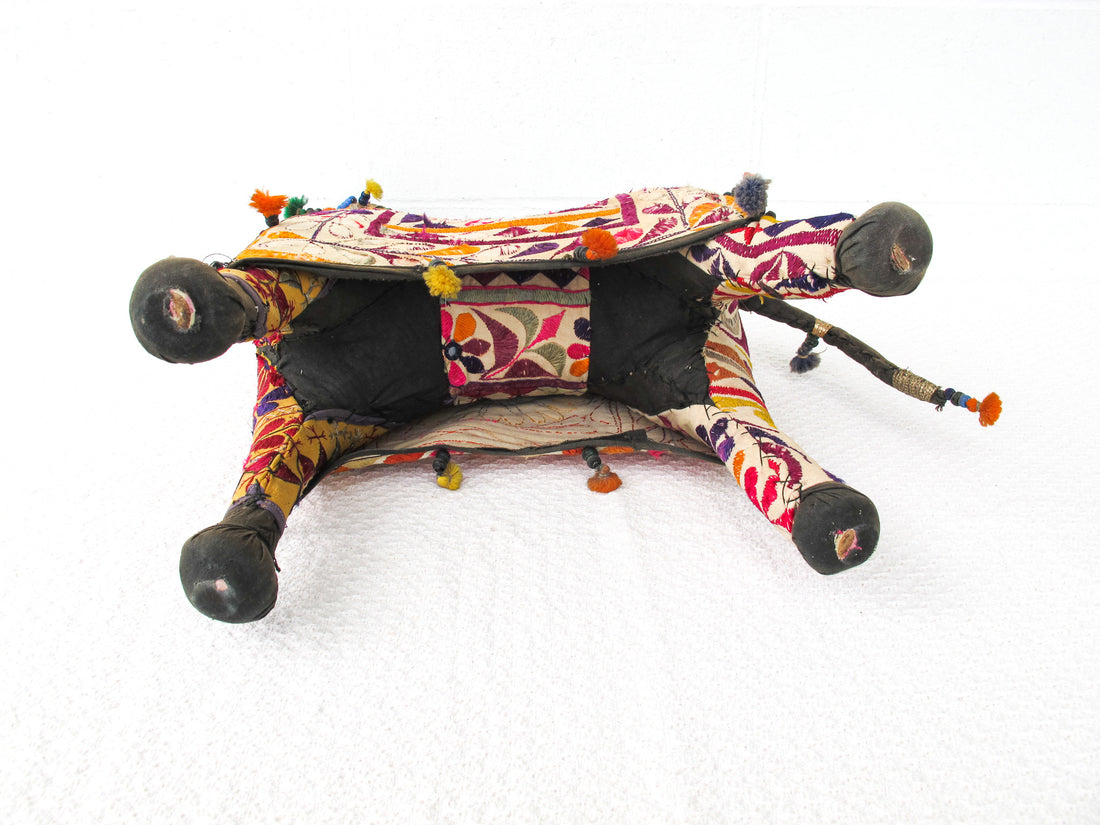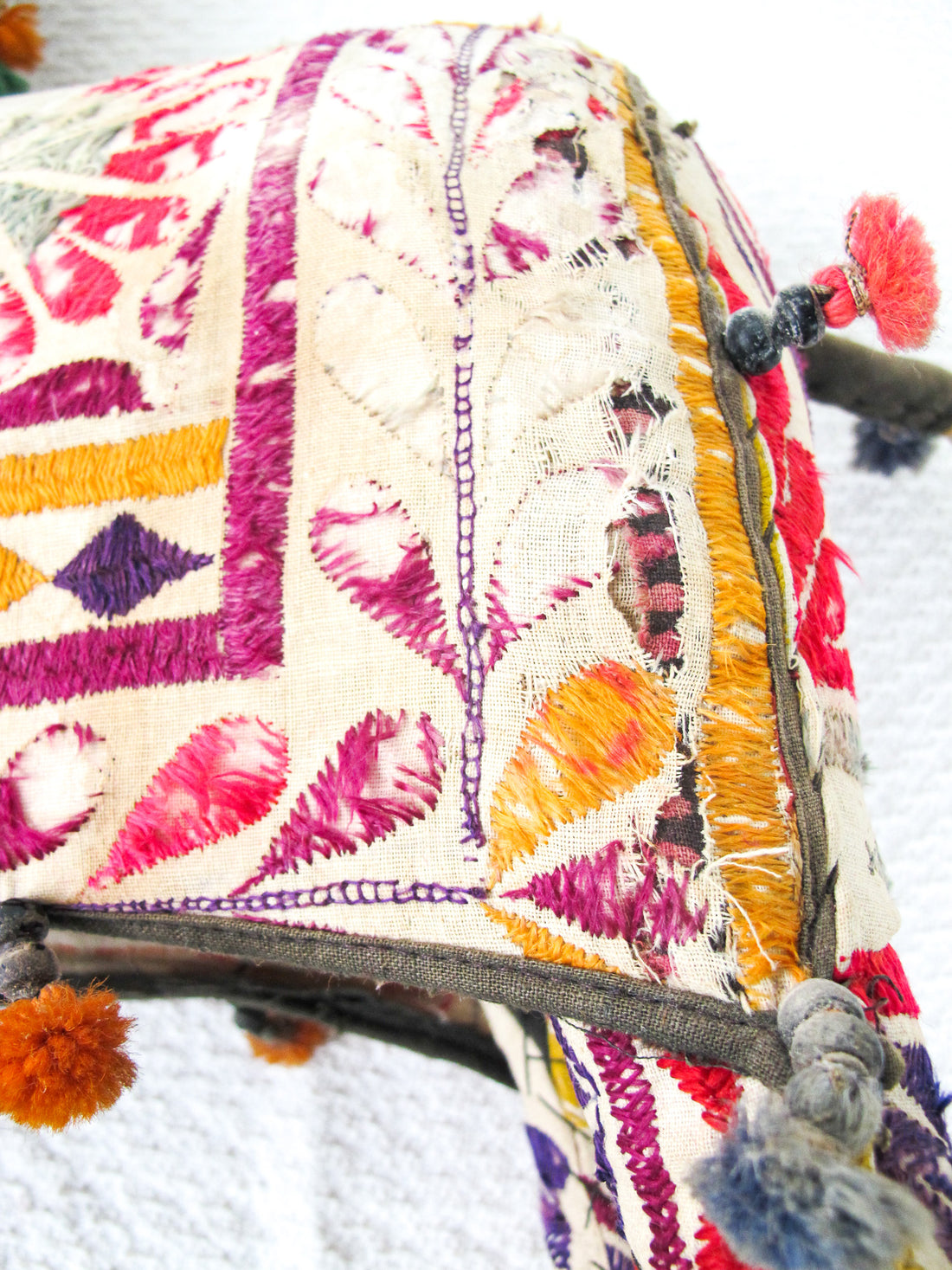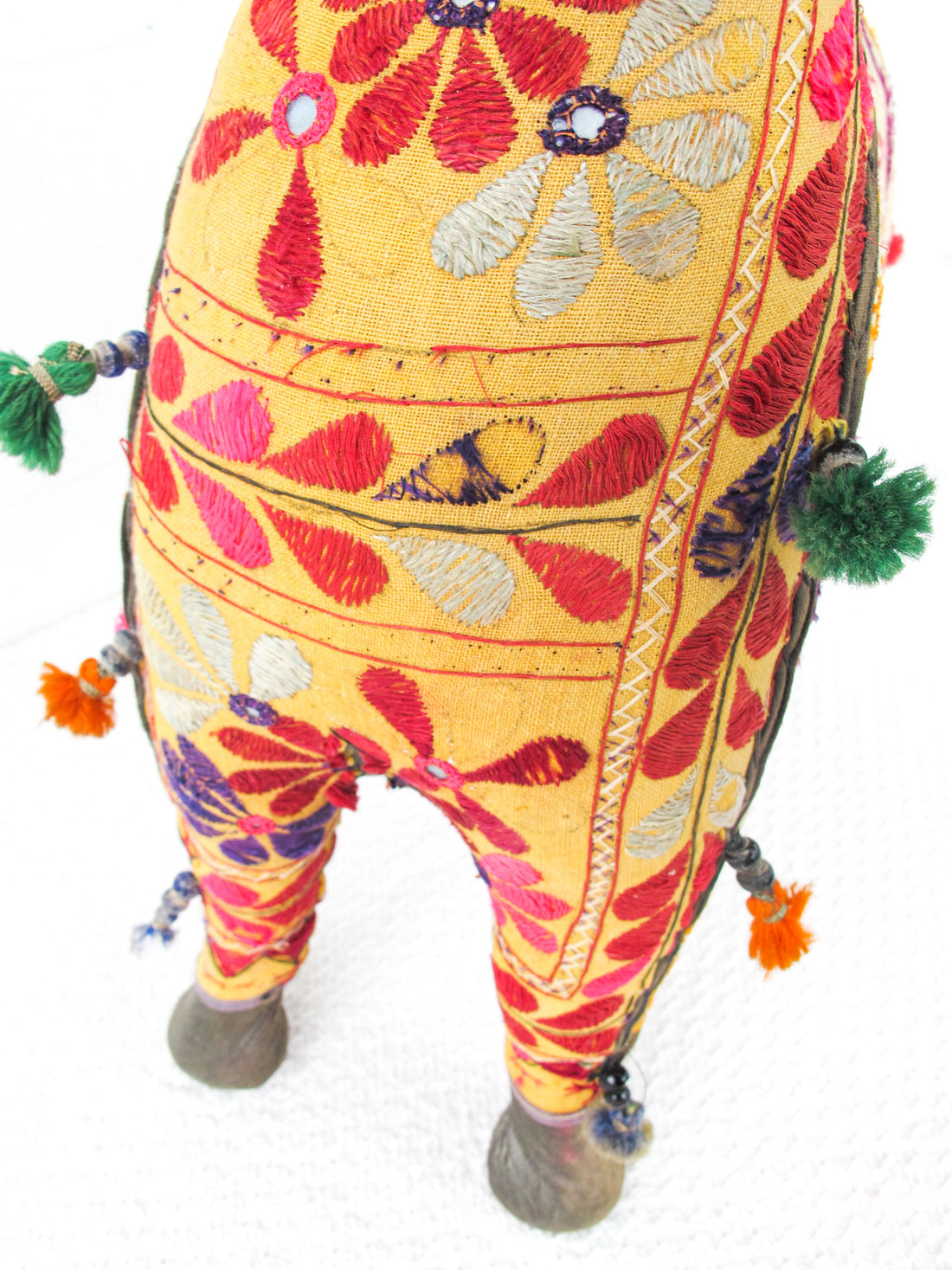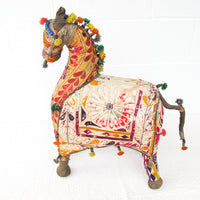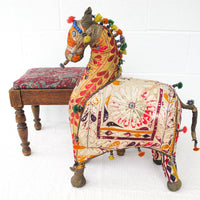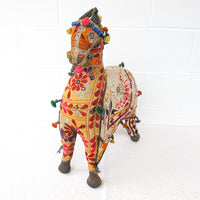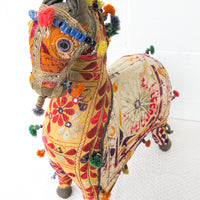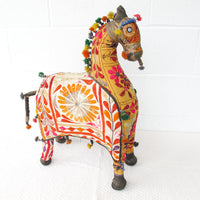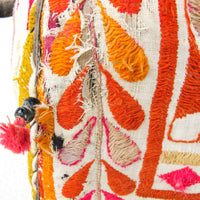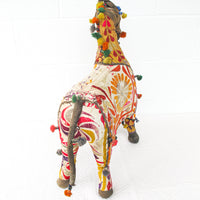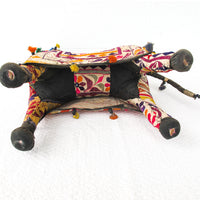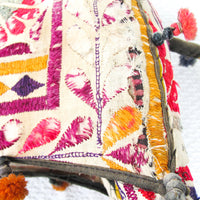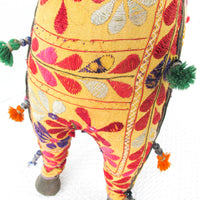 Large Indian Rajhastani Fabric Horse
Beautiful tall and vibrant vintage handmade antique fabric horse. Features a patchwork of vintage and antique embroidered and embellished fabrics to make these amazing pieces. All of the fabric used appears to be hand embroidered. Perfect for an office, on any home shelf for a pop of texture and fun. Would also be great in a nursery with children's books.

These vibrant fabric animals are typically made in Tibet or India by hand with old fabrics. They have so much character and color!  Has the original label on the bottom. 

Has minor snares in the fabric but doesn't take away from its character. 
Large Fabric Horse with Orange, Pink, Yellow Tones Measures - 19"L x 7"W x 23.5" H